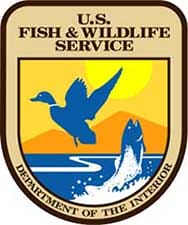 Washington, DC -(AmmoLand.com)- The 11th annual international Endangered Species Day will be celebrated on May 20, 2016, with special events and programs that recognize our nation's efforts to conserve and protect America's most imperiled species.
"Endangered Species Day is an opportunity for us all to reflect on the threats facing our most imperiled species and what it would mean to future generations and the overall health of the planet if we were to lose any of them to extinction," said U.S. Fish and Wildlife Service Director Dan Ashe, "The Endangered Species Act is paramount in the fight to preserve this nation's unique natural heritage, and a real demonstration of U.S. leadership in global efforts to halt threats such as wildlife trafficking, and adapt to others like global climate change."
Endangered Species Day events will be held across the United States and around the globe, including Australia, Canada, Costa Rica, England, Ireland, Peru and other countries, to celebrate successes in protecting endangered, threatened and at-risk species.
"Our country's 99 percent success rate at preventing extinction is something to celebrate," said Leda Huta, Executive Director of the Endangered Species Coalition, a primary sponsor of Endangered Species Day. "The Endangered Species Act is a safety net for the tiny Miami blue butterfly of Florida, the giant Orca whale of the Pacific Northwest, and all the vulnerable species in between. Endangered Species Day is a chance for Americans to again pledge that we won't let them down."

"Issues such as wildlife trafficking, poaching, and habitat destruction are decimating wildlife populations worldwide," said Kris Vehrs, AZA Interim President and CEO. "It is more important than ever that wildlife organizations, governments, and the public all work together to help protect the future of threatened and endangered species."
National wildlife refuges, parks, botanical gardens, schools, libraries, museums, community groups and conservation organizations will hold various activities on Endangered Species Day and throughout the month. Events range from milkweed planting for monarch butterfly habitat and presentations at national parks to habitat restoration projects and special programs at more than 100 zoos and aquariums.
Started in 2006 by the U.S. Senate, Endangered Species Day is a celebration of our nation's imperiled plants, wildlife and wild places, with an emphasis on success stories of species recovery.
Co-administered by the Service and National Oceanic and Atmospheric Administration, the purpose of the Endangered Species Act is to conserve imperiled species and the ecosystems upon which they depend. Since its inception, it has prevented hundreds of listed species from going extinct.
For more information about Endangered Species Day, including a list of events occurring throughout the country, visit www.endangeredspeciesday.org.
Learn more about the Service's Endangered Species program, and explore what endangered species are near you at www.fws.gov/endangered/.
About the U.S. Fish and Wildlife:
The mission of the U.S. Fish and Wildlife Service is working with others to conserve, protect, and enhance fish, wildlife, plants, and their habitats for the continuing benefit of the American people. We are both a leader and trusted partner in fish and wildlife conservation, known for our scientific excellence, stewardship of lands and natural resources, dedicated professionals, and commitment to public service. For more information on our work and the people who make it happen, visit www.fws.gov.
For more information on our work and the people who make it happen, visit http://www.fws.gov/. Connect with our Facebook page, follow our tweets, watch our YouTube Channel and download photos from our Flickr page.