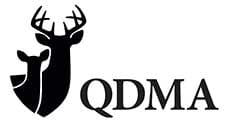 Athens, GA -(AmmoLand.com)- The Quality Deer Management Association (QDMA) is seeking a full-time Young-Forest Specialist to implement sustainable young forest management practices to benefit a variety of at-risk wildlife on private lands in New York.
The term-limited (five years) QDMA position is a partnership with the Wildlife Management Institute's Young Forest Initiative, a project of the Natural Resources Conservation Service's Regional Conservation Partners Program.
QDMA's Young-Forest Specialist will promote young forest management to private landowners, foresters and wildlife habitat practitioners; including organizing and conducting training workshops with other resource managers. They will also identify and directly contact private landowners interested in young forest enhancement opportunities, conduct property site visits and identify areas eligible for young forest habitat enhancement for landowners to consider, and facilitate private landowner enrollment in NRCS programs, among other duties.
Candidates should possess a bachelor's degree or higher in forestry, wildlife or environmental sciences, or a related field (masters or higher preferred). A strong understanding of forestry and silviculture, conservation implementation, habitat management, or wildlife biology is desired. Experience and working knowledge of the Quality Deer Management philosophy and Northeastern deer hunting culture is preferred.
The deadline to apply for this position is July 1, 2016.
For more information about the position and application instructions, visit QDMA's Employment web page.
For more information about the Young Forest Initiative, visit the program website.
About QDMA:
QDMA is dedicated to ensuring the future of white-tailed deer, wildlife habitat and our hunting heritage. Founded in 1988, QDMA is a national nonprofit wildlife conservation organization with more than 60,000 members in all 50 states and Canada.
To learn more about QDMA and why it is the future of deer hunting, call 800-209-3337 or visit www.QDMA.com.