Mark Your Calendars For June 11th And 12th With The Rinehart R100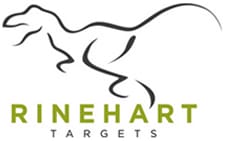 Janesville, WI -(AmmoLand.com)- The Rinehart R100 is gearing up for another shoot as the event continues its East Coast road trip. On June 11th and 12th, the R100 will join forces with the Sportsman's Coonhunter Association in beautiful Batavia, New York.
As summer officially approaches, what better time to sharpen your archery skills than at the Rinehart R100 in Batavia. Gather your friends and family because everyone, no matter your ability or experience level, is welcome at the R100.
The Rinehart name is known throughout the outdoor industry for offering the best 3D archery targets available. The Rinehart R100 is an event that allows any and all archers to recognize this quality firsthand. Not only does Rinehart offer unmatched quality but the uniqueness of their targets is second to none. At this event you will be targeting an extremely wide range of target species that make for a great weekend of archery.
Pre-registration for the Batavia, New York event is available through Wednesday, June 8th at 8:00pm EST. You may also register in person on the Saturday or Sunday of the event.
For more information and registration details visit: https://www.r100.org/.
About Rinehart Targets:
Since 1999 Rinehart Targets has been manufacturing the best 3D archery targets on the market, and Rinehart expanded their offerings with the introduction of the Doloma Decoys. A combination of quality, durability and unique offerings makes all Rinehart products one of a kind and true in both scale and detail thanks to Rinehart's award-winning team of wildlife sculptors. Rinehart's diverse target line has been extremely well received by all levels of archery shooters and will continue to introduce cutting-edge technology in the future.
For more information, visit: www.r100.org.