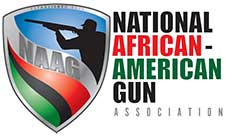 USA –  -(Ammoland.com)- When you first meet Francine Jones you are immediately struck by her beauty but to everyone's surprise she is also a Federal Firearms License holder.
She can Buy and Sell Guns Nationwide……
Francine Jones is the owner of Bubbas Gun Sales in Gwinnett County, Ga. She is one of the few African American women in the United States who hold a federal firearms license / FFL. This license authorizes her to sell weapons, run background checks and also conduct interstate transactions on a customer's behalf. This is a extremely hard Firearms License to get and the qualification process thru the Federal government is incredibly difficult and will test your "will power".
Francine started Bubbas Guns Sales because when she went to gun shows across Georgia, she noticed the lack of diversity of firearm dealers and buyers.
Believing there was a need for women of Color as firearm dealers she completed the necessary forms, fingerprints, secured county zoning clearances, various state registrations and went thru an intense interview process with an ATF investigator at her home. Additionally she was trained on completing the ATF Form 4473 Firearms Transaction Record for Over-the-Counter and other required documentation. The background check is rigorous and can take several months to complete.
While Francine qualified for a Class 3 license which includes Fully Automatic firearms or Machines Gun, she choose to go with the Class 01-Dealer in Firearms-Other Than Destructive Devices and is authorize to sell shotguns such as the Mossberg 500-12GA, handguns such as Glock 9M, long guns such as AK-47, AR-15 and Remington 700 etc.
Bubba Gun Sales offers low overhead and with access to various wholesalers in the Southeast and Mid-West. She is able to secure firearms and transfer firearms quicker and lower than her competition as needed and at very reasonable prices.
She can service clients nationwide. For anyone wanting to purchase a Firearm Nationwide you can call Bubba Guns at (888)202-2396 or (404)822-6168 direct line or email them at [email protected] or on FaceBook.
Bubba Gun's Website is being modified and will be re-launched on June 3, 2016. Everyone please support Bubba Gun Sales
Link to FFL application: https://www.atf.gov/firearms/instructions-form-7-application-federal-firearms-license
About National African American Gun Association (NAAGA):
The goal of the National African American Gun Association is to have every african american introduced to firearm use for home protection, competitive shooting, and outdoor recreational activities. We are a civil rights organization focused on self preservation of our community through armed protection and community building. The National African American Gun Association provides a network for all african american firearm owners, gun clubs and outdoor enthusiasts. We welcome people of all religious, social, and racial perspectives. We especially welcome african american members of law enforcement and active/retired military.
For more information, visit: www.naaga.co.