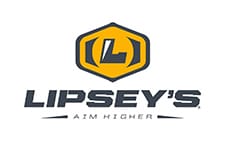 Baton Rouge, LA -(AmmoLand.com)- Lipsey's, a nationally renowned firearms distributor, is proud to share the honor Ducks Unlimited has awarded to Lipsey's Chairman, Richard Lipsey, for his lifelong efforts in coastal conservation.
On Thursday, April 28th, the Baton Rouge Chapter of Ducks Unlimited held the Richard A. Lipsey Sponsor Tribute fundraiser to officially dedicate two major DU projects to his service and contribution to the outdoors industry. These two projects located in Saskatchewan, Canada and Cameron Parish, LA are uniquely tied together as the starting and ending points for millions of migrating waterfowl each year.
The project in Saskatchewan will cover over 160 acres in the Prairie Pothole region which is a vital breeding ground for an estimated 60 pair of breeding ducks per square mile. The area is the beginning of the yearly migration to Louisiana.
The Cameron Parish, LA project will serve to control salinities that span 11,000 acres of marsh that serve as home to the mottled duck, the only native duck to Louisiana.
When asked about what this tribute meant to him, Richard Lipsey said, "I'm deeply honored and flattered to think of all the people in Baton Rouge, the longtime supporters of Ducks Unlimited would select me to put my name on these two projects. It means even more that these two projects are on both ends of the (Mississippi) flyway."
Richard Lipsey has been an advocate and ambassador for Ducks Unlimited for many years.
His passion for waterfowl and wetland conservation is far-reaching and has influenced friends and colleagues to become involved in passing down a worthy and necessary effort.
About Lipsey's:
Located in Baton Rouge, Lipsey's was originally formed as a wholesale hunting and fishing distributor in 1953. Today, the company leads the firearms industry in the collaboration and distribution of exclusive firearms. An authority in NFA regulations, Lipsey's also offers a robust line of silencers, short barrel rifles and accessories. With a committed focus on relationships, Lipsey's provides value and innovation to federally licensed dealers and the industry's top manufacturers.
Please visit www.lipseys.com and find us at facebook.com/lipseysguns, Instagram @LipseysGuns and Twitter @LipseysGuns.