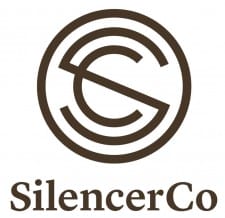 West Valley City, UT -(AmmoLand.com)- The SPEQ (Service Proven Equipment) Program is our way of saying thank you to the silent heroes who serve and protect our country.
In observance of Memorial Day, SilencerCo will be opening up the SPEQ program to all who have served – both past and present – for the entire month of May.
The SPEQ program is normally open to those currently serving as a first responder, law enforcement agent, military personnel, or retired personnel, but if you are an Honorably Discharged veteran with a DD214, you are eligible to take advantage of our SPEQ Program for a limited window now through 11:59 pm EST on May 31, 2016.
About SilencerCo:
Founded in West Valley, Utah in 2008, SilencerCo started with a belief in the fundamental premise that firearms don't have to be loud and has now become the market leader in sound suppressors, muzzle devices, and related products. By investing in innovation, customer service, organic manufacturing, advocacy, education, and talent, SilencerCo is focused on making firearms hearing-safe for all hunting and shooting applications, introducing products that have never been made before, and making the buying experience a better one.
For more information, please visit www.SilencerCo.com.