Retiring Regional Director Ren Lohoefener to Stay on As Advisor on California Water Issues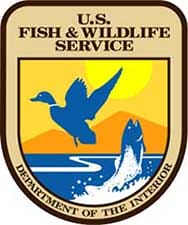 Washington, DC -(AmmoLand.com)- U.S. Fish and Wildlife Service Director Dan Ashe today announced that Paul Souza will be the agency's new Regional Director for the Pacific Southwest Region beginning in August 2016.
Souza, a 19-year career Service employee, will lead staff, programs and field stations in the region, which includes California, Nevada, and the Klamath Basin of Oregon.
Souza has served as the Service's Assistant Director for Science Applications for nearly two years. In that role, he has overseen the nationwide network of partnership-driven Landscape Conservation Cooperatives; guided efforts to implement an integrated, strategic landscape-scale approach to adaptive wildlife management; and built the agency's capacity to develop and apply science-based solutions to real world conservation problems.
"Paul Souza is one of the Fish and Wildlife Service's true visionary leaders, helping guide efforts with our partners to deliver conservation that has a greater impact on wildlife and habitat across the American landscape. At the same time, he has proven himself as a field supervisor and project leader, developing strong relationships with local communities and leaders," said Director Ashe. "Paul will bring those skills and abilities to the Service's work in California and Nevada, helping us meet current and future challenges in one of the nation's most dynamic, complex and diverse regions."
In August, Souza will replace outgoing Pacific Southwest Regional Director Ren Lohoefener, who will be retiring at the end of the year with more than 30 years with the Fish & Wildlife Service and National Marine Fisheries Service. Until the end of the year, Lohoefener has agreed to assist the agency as an advisor on California water issues to the new Regional Director.
"I want to thank Ren for decades of outstanding service to the nation – and for agreeing to continue to lend his expertise to us at a time when water issues in California have never been more challenging," said Ashe. "He played a key role in the birth of the Pacific Southwest Region as a separate region in 2007, and has worked tirelessly ever since to build a solid foundation for our conservation work in the region."
As Regional Director, Souza will oversee Service programs in California, Nevada and the Klamath Basin of Oregon, implementing federal laws and policies including the Endangered Species Act and Migratory Bird Treaty Act. He will lead the region's 50 national wildlife refuges, three national fish hatcheries and 13 fisheries and ecological services field offices from the region's headquarters in Sacramento.
Prior to serving in the Service's national headquarters in Washington, DC, Souza was Field Supervisor for the South Florida Ecological Services Office, where he led actions to recover 67 listed species and protect a host of important habitats for migratory birds, fish and other wildlife. He helped lead the effort to restore America's Everglades with partners, implementing projects to improve the health of the environment for species such as the Florida panther, wood stork and snail kite.
Souza joined the Service in 1997 as a Presidential Management Fellow. He has a bachelor's degree in environmental studies from the University of California at Santa Barbara, and a master's degree in urban and regional planning from Florida State University. Paul and his wife Dana have an 11 year-old son named Garret and nine year-old daughter named Maddie.
About the U.S. Fish and Wildlife:
The mission of the U.S. Fish and Wildlife Service is working with others to conserve, protect, and enhance fish, wildlife, plants, and their habitats for the continuing benefit of the American people. We are both a leader and trusted partner in fish and wildlife conservation, known for our scientific excellence, stewardship of lands and natural resources, dedicated professionals, and commitment to public service. For more information on our work and the people who make it happen, visit www.fws.gov.
For more information on our work and the people who make it happen, visit http://www.fws.gov/. Connect with our Facebook page, follow our tweets, watch our YouTube Channel and download photos from our Flickr page.