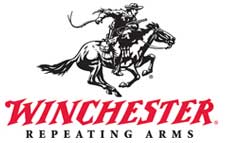 EAST ALTON, Ill. – Winchester, one of the most legendary brands in the world, continues its 150th anniversary celebration at the NRA Annual Meetings & Exhibits in Louisville, Ky., May 20-22 2016.
Winchester will be center stage throughout the three-day event hosted at the Kentucky Exposition Center, with the following schedule of events and activities:
Featured historic firearms and events at the Winchester Ammunition Booth (4515)
View some of the most famed Winchester firearms

The Great Basin, Lost & Forgotten Model 1873
Ernest Hemingway Model 21
Henry Ford Model 87
Zane Grey Model 95

Meet members of the USA Shooting Shotgun Team, Melissa Bachman, host of Winchester Deadly Passion TV and Rob Pincus, expert in firearms training and personal defense
Featured historic firearms from the Cody Firearms Museum at the Winchester Repeating Arms Booth (4415)
The first ever Winchester branded rifle, Model 1866
Buffalo Bill's Model 1873 Smoothbore that he used in his Wild West Show
President Eisenhower's Custom Model 1894
President Kennedy's Custom Model 70
Former Winchester Canada President R.F. Bucher's Custom Model 101
The 150th anniversary firearms from Winchester Repeating Arms that will be on display include the Model 1866 "Yellow Boy", the Model 1873, the Model 94®, the Model 70® and the Model 101®.  These Commemorative firearms are being produced in limited quantities and NRA members interested in them should be sure to drop by the Winchester Repeating Arms booth.
Bid on Custom-Built, Winchester 150th Commemorative Firearm/Bullet Boards (May 19-20)
Thursday, May 19—A Winchester Model 12, 20 gauge will be showcased at the National NRA Foundation Banquet as part of the live auction
Friday, May 20—A Winchester Model 1873 will be showcased at the NRA-ILA Dinner & Auction as part of the live auction
www.nrablog.com/articles/2016/5/celebrating-winchesters-150th-anniversary-at-nra-annual-meetings/
About Winchester
The iconic Winchester brand celebrates 150 years of legendary excellence in 2016—a historic milestone representing a steadfast commitment to the hunting and shooting sports traditions and future generations of sportsmen. A world leader in delivering innovative products, Winchester is The American Legend, a brand built on integrity, hard work and a deep focus on its loyal customers. Learn more about the history of Winchester by visiting Winchester.com or connect with us on Facebook at Facebook.com/WinchesterOfficial.
For more information on Winchester Firearms, please visit www.winchesterguns.com.