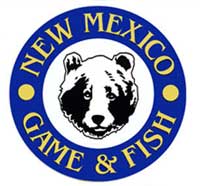 Santa Fe, NM -(AmmoLand.com)- Rules and information about applying for licenses and hunting migratory game birds, including doves, sandhill cranes and waterfowl for the 2016-17 season are now available online at www.wildlife.state.nm.us.
New this season are an increase in the bag limit and number of permits available for sandhill cranes. The department will begin accepting applications July 27 for sandhill crane hunts. The application deadline is 5 p.m. MDT Aug. 24. Applications can be made online or over the telephone through the department's Information Center at 1-888-248-6866.
Information about hunt dates, licensing requirements, maps and other details are available on the department's website, www.wildlife.state.nm.us.
Printed versions of the Migratory Game Bird hunting rules booklet will be available soon at department area offices and license vendors.
About the New Mexico Department of Game and Fish:
To provide and maintain an adequate supply of wildlife and fish within the State of New Mexico by utilizing a flexible management system that provides for their protection, propagation, regulation, conservation, and for their use as public recreation and food supply.
For more information, visit: www.wildlife.state.nm.us.