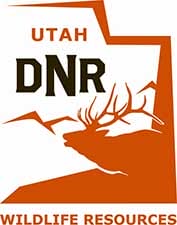 Utah –-(Ammoland.com)- If you'd like to hunt tundra swans in Utah this fall, you need to be aware of a major change: starting this year, applications will be accepted in July.
You can apply for a swan hunting permit starting July 6. To get your application in the permit drawing, you must apply through wildlife.utah.gov no later than 11 p.m. on July 21.
Tundra swan permits aren't the only bird hunting permits you can apply for in July: applications to hunt sandhill cranes, sharp-tailed grouse and sage grouse will also be accepted July 6–21.
You'll know if you drew a permit by July 29.
If you're not going to hunt swans, grouse or cranes this year, you can still apply for a preference point. Hunters with preference points have the best chance of obtaining a permit in 2017.
Mike Canning, assistant director of the Division of Wildlife Resources, says rules for Utah's 2016–2017 waterfowl hunt were approved last December. "Getting the rules approved early allowed us to move the swan application period up," Canning says. "Knowing the draw results in late July will give you extra time to plan your hunts this fall."
If you have questions about applying for a permit, call the Utah Wildlife Administration Services office at 1-800-221-0659 or the nearest Division of Wildlife Resources office.