By Don McDougall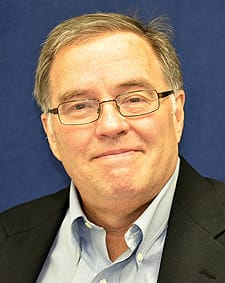 California –  -(Ammoland.com)- Since Arnold the Democrat's in The Golden State have had a plan to push, chase, starve or litigate conservatives out of the state.
The policies and practices of the Democrat Legislators in Sacramento has had as its goal to destroy or drive small businesses, farmers, entrepreneurs and job creators out of the state.
Essentially destroying the GOP and giving liberal Democrats single party rule. So what if these small businesses took the middle class, their tax base and jobs to Texas with them. And the far left got what it wanted.
In writing this article and seeing how the State of California is run on paper it was sad how low the State that gave us Ronald Regan has fallen
You think that would be enough, but something else has happened. Not all Democrats are liberal, and the independent affiliation is now growing, the national numbers look like this.
201.5 million U.S. citizens age 18 or over will be eligible to vote
55 million are registered Republicans.
72 million registered Democrats.
So registered democrats are about 36% of the total voting eligible population. The GOP is 27%. The remaining balance is something else, like an independent. That balance is 37% of the total, they are the largest group.
In CA, the numbers are a bit different, more independent and less GOP. But the general breakdown result is the same. Independents are the largest voting bloc.
Now the California Democratic party is not as monolithic as you think. San Francisco and other select areas are far more progressive. There are two democratic parties in CA, the ultra-left and the machine Democrats, who while still left are a lot more pragmatic.
Throw into this mix the Lieutenant Governor Of California, Gavin Newsom; he wants to be President of the United States. Before he can do that, he needs to become the Governor of California as a stepping stone.
CA has a unique procedure for making laws, where a law can be placed on the voter's ballot and without the legislations input become the law of the land if enough voters vote yes.
So as a traditional far leftist Gavin Newsom created a "Ballot Initiative" that was a pure Clinton style gun control. He got enough signatures and it looks like he will have his initiative on the November 2016 Ballot.
So now in comes the machine Democrats. They do their polling, something they are good at by the way. The results are that Gavin Newsom's initiative is VERY unpopular. That gun owners will flood the polls and take down a whole lot of machine Democrats as a side effect of crushing Gavin's initiative. California's system means that often a Democrat runs against another Democrat in the November election. Either way, a LOT of safe Democratic incumbents would be out of a job.
Oh lordy lordy can you imagine that! No more jobs for life! Dozens of machine politicians without the public tit to suck off of! For these people, that is hell on earth. The Democratic Party must ACT NOW to save us from this calamity… You know for the children!
So the machine Democrats came up with a plan. They will pass as many anti-gun bills through the upper and lower house as possible. Force them through and then demoralize the gun owners in CA and hoping they sit out the November election. A list of the active bills is three pages long, and they are every crackpot idea the anti-gun left has ever had. They hope the gun owners of CA might also turn their anger on Newsom and leave him jobless.
The machine Democrats are even whispering that once Gavin is defeated, they will soften their gun bills and make them less unconstitutional.
So, why are we winning?
Consider this; this whole farce is happening because CA gun owners are now powerful enough, numerous enough and organized enough to have defeated Newsom's initiative. We held enough sway that there were Democrats willing to OPENLY oppose a gun control initiative to beat another Democrat in an election.
One of the key reasons why is the NRA's Women on Target program, that bring first time women shooters to the range.
Things will only get better, our collective outreach to women and Latino's is working. To be blunt, I don't give a crap what political party they belong to; I DO care that they vote to defend and preserve the 2nd Amendment and join the NRA.

A few years ago my Father-in-law and I were fishing and caught a nice nasty looking King Fish. The fish was tossed in a cooler, and about a half hour later (right before it died) the fish threw its last bit of energy into one last fight and nearly tipped over the cooler. We see the last throws of the anti-gun left in CA. They are willing to eat their own and take the poison pill for this one election and to stop Newsome.
There is a lesson here for the country as well. 120,000,000 gun owners will vote in November. Most of who are registered to vote and all of whom are over 18 years of age. That is 60% of the eligible population. We WILL vote as a group and will all hear the words of the NRA. The Democratic Party and the DNC do not have a Gavin Newsom to throw under the bus like the machine Democrats do here in CA; and they don't hold the U.S. House and Senate.
So Hillary… what ya going to do?
Oh, we smoked the King Fish over a low heat smoker with peach wood. It was delicious. We'll smoke the anti-gunner too given the time.
About Don McDougall:
Don McDougall is an NRA instructor and member of the Los Padres "Friends of the NRA" committee. If he's not at the range you will find him setting the record straight with on gun issues and gun safety on AmmoLand Shooting Sports News.