By Rob Morse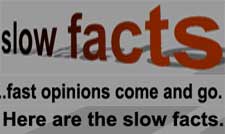 Louisiana- (Ammoland.com)-  A muslim graduate student killed his teacher at the University of California, Los Angeles. The graduate student broke dozens of ineffective gun laws.  Yet, California socialist politicians used their record of failure to call for more even more laws.  These gun laws continue to burden honest and innocent California gun owners.   Shame on these politicians.   Bigotry is ugly
The murderer was not allowed to carry a firearm in public in Los Angeles. He was not allowed to carry a firearm onto the UCLA campus.  It was illegal to threaten professor William Klug.  Of course it was illegal to injure the professor as well.   Those laws were entirely ineffective since the murderer shot Klug several times in his on-campus office.
Instead of stopping the attacker, these gun laws effectively disarmed the victim.  The professor and other honest adults were left at the mercy of a violent killer on campus. That same outcome is widespread across Los Angeles where hundreds of disarmed victims are violently attacked each month.
Instead of letting victims defend themselves, the bigoted California Socialists demonized honest gun owners and heaped more regulations on their back. That is damming, but there is something far worse.
The socialist majority in California supports this political bigotry. California voters elected the politicians who oppress the most honest and law-abiding segment of society.
Bigotry is ugly, and bigotry by proxy is equally ugly.
The blame rests with the voters who elected these bigots.  Speaking to the Socialists voters in California, YOU created this monster.
The blood of disarmed victims is on your hands.
~_~_
Rob Morse: Rob writes about gun rights at Ammoland, at Clash Daily and on his SlowFacts blog. He hosts the Self Defense Gun Stories Podcast and co-hosts the Polite Society Podcast. He is an NRA pistol instructor and combat handgun competitor.