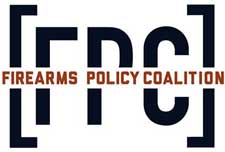 Sacramento, CA -(AmmoLand.com)- Earlier last week, the Senate fast-tracked 5 anti-gun bills out of its fiscal committee despite the fact that these bills have a HUGE cost to the state and gun owners.
Watch our short video from that day and sign the petition to the Senate urging them to STOP these bills!
Now that these bills have passed through so quickly, they are eligible to be voted on anytime the Senate meets.
The bills fast-tracked were:
AB 1664 (Levine): Bans common and constitutionally protected firearms that have magazine locking devices.
AB 1673 (Gipson): Redefines "firearms" to include items that are not firearms.
AB 1674 (Santiago): Bans buying more than one firearm within a 30-day period.
AB 1695 (Bonta): Makes some non-violent misdemeanors punishable by prohibitions on owning firearms.
AB 2607 (Ting): Dramatically expands who can request a Gun Violence Restraining order.
If you are infuriated as much as I am after watching that committee, make sure you voice your opposition TODAY!
We are running out of time.
For Liberty,

Craig DeLuz
Legislative and Public Affairs
About Firearms Policy Coalition (FPC):
Firearms Policy Coalition is a grassroots 501(c)4 nonprofit public benefit organization. FPC's mission is to protect and defend the Constitution of the United States, especially the fundamental, individual Second Amendment right to keep and bear arms.
More information about FPC can be found at www.firearmspolicy.org.