Colt Introduces Updated Models for Summer 2016 – Colt Delta Elite, Colt Defender, 9mm Colt Combat Unit Rail Gun, and 9mm Stainless Colt Rail Gun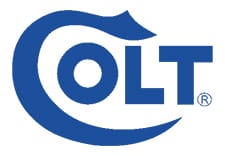 West Hartford, CT -(AmmoLand.com)- Building on the momentum achieved in early 2016 with the release of the Colt Competition Pistol, Colt Combat Unit Rail Gun, and Colt Expanse M4, Colt wastes no time in updating its current handgun lineup.
Updated models include the Delta Elite and Defender which have been thoroughly revised, and the Colt Combat Unit Rail Gun and stainless steel Rail Gun which are now offered in 9mm.
"Long before I came to Colt I bought a Defender, which I love," said Paul Spitale, Senior VP at Colt. "I quickly realized that there were a few things about it that kept it from being perfect for concealed carry, so when I came to Colt early last year that was a project that was very important to me."
The Defender is now offered in two finishes: the stainless steel model is available only in .45 ACP and features the same brushed stainless steel slide, stainless Cerakote coated aluminum receiver, and three dot sight structure as the outgoing model but now feature custom Colt G10 grips and a carry cut on the front of the slide for ease of concealment. The new black and blued model offers all the upgrades of the stainless model, as well as a blued carbon steel slide and black Cerakote coated aluminum receiver, a Tritium front night sight and blacked out rear Novak low mount carry sight for ease of target acquisition, and the option either of 9mm or .45 ACP. MSRP on the stainless model is unchanged at $899, while the upgraded black and blued model is offered at $949.
The Delta Elite has always been the choice of enthusiasts who want the stopping power of 10mm in a genuine Colt 1911 platform pistol.
"Although it was developed for tactical applications that require more power in a reliable package, nowadays the Delta Elite is for the outdoorsman who's hunting medium sized game and wants a powerful handgun for when things get up-close," said Justin Baldini, Product Director at Colt. "So we took the existing model and added modernized features that not only pay homage to its tactical heritage, but also make it an outstanding package for hunting or personal defense."
The redesigned Delta Elite features an upswept beavertail grip safety, extended thumb safety, composite stocks with Delta medallions, and Novak white dot sights. MSRP is unchanged at $1,099
Lastly, the Colt Rail Gun line has been updated to include 9mm versions of both the stainless steel Rail Gun and Colt Combat Unit Rail Gun.
"Colt offering a Rail Gun in 9mm is a perfect example of us listening to what our customers want," said Spitale. "The accessory rail allows for secure mounting of a tactical light while also providing excellent balance for the shooter. Add to that the combination of 9mm and our Dual Spring Recoil System, and the recoil is greatly reduced making for a very pleasurable shooting experience."
The standard stainless Colt Rail Gun has an MSRP of $1,199, and the Colt Combat Unit Rail Gun has an MSRP of $1,499.
About Colt's Manufacturing Company LLC:
Colt's Manufacturing Company LLC is one of the world's leading designers, developers and manufacturers of firearms. The company has supplied civilian, military and law enforcement customers in the United States and throughout the world for more than 175 years. Our subsidiary, Colt Canada Corporation, is the Canadian government's Center of Excellence for small arms and is the Canadian military's sole supplier of the C7 rifle and C8 carbine. Colt operates its manufacturing facilities in West Hartford, Connecticut and Kitchener, Ontario.
For more information on Colt and its subsidiaries, please visit www.colt.com.