In her role, Loesch will also serve as a national spokesperson for NRA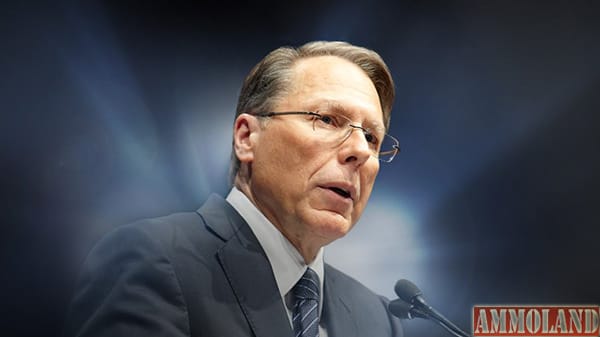 Fairfax, VA -(AmmoLand.com)- Dana Loesch, the conservative leader and nationally syndicated radio host, will serve as a Special Advisor on Women's Policy for National Rifle Association Executive Vice President and CEO Wayne LaPierre. The move is effective immediately, LaPierre announced today.
"Dana is a talented and influential leader and communicator," LaPierre said. "In her role as an NRA Commentator, as well as leading the fight for freedom for more than a decade, she has become a leading voice for Second Amendment freedom and a tremendous advocate for the rights of American women. Expanding her role as an advisor on women's issues, and particularly as a national spokesperson for the 5 million men and women of the NRA, strengthens our organization and our voice."
Loesch said she was eager to accept the challenges of her new role.
"I applaud Wayne LaPierre for his vision to bring greater advocacy to bear for the Second Amendment freedom of all Americans, especially women," Loesch said, "and I look forward to facing the national news media and defending our freedom with great enthusiasm."
LaPierre described the move as part of overall efforts by the NRA to address the needs of a growing 21st century organization.
"More women are embracing the Second Amendment and their freedom to own firearms, especially for personal protection. To defend that freedom, more women than ever before are joining the NRA. Dana brings a strong voice to defend the rights of those women, and for all of America's 100 million law-abiding gun owners."
Loesch hosts a nationally syndicated daily radio show, "The Dana Show," as well as "Dana" on TheBlazeTV. She is a regular contributor to FOX News, ABC, CNN and other news programs, and has also co-hosted on "The View." A former newspaper columnist and blogger, Loesch wrote the 2014 book, Hands Off My Gun: Defeating the Plot to Disarm America.
Soon to be released is her latest book, Fly Over Nation, in which Loesch advocates for the freedoms of the heartland of America.
About the National Rifle Association:
Established in 1871, the National Rifle Association is America's oldest civil rights and sportsmen's group. Five million members strong, NRA continues its mission to uphold Second Amendment rights and is the leader in firearm education and training for law-abiding gun owners, law enforcement and the military.
For more information, visit https://nra.org.