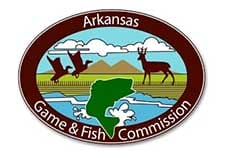 JASPER –-(Ammoland.com)- The Arkansas Game and Fish Commission will draw 29 permits for the opportunity to hunt elk on public land this Saturday at the 19th Annual Buffalo River Elk Festival.
In addition to 26 permits drawn from applications received in May, three special permits will be pulled from a separate stack of applications only available on site at the festival. Registration for these permits will be available at the Newton County Senior Center from noon until 5 p.m. Friday and 9 a.m. until 4 p.m. Saturday. Standard elk permit drawings will take place each hour, beginning at noon, Saturday. The final drawing will be for the on-site permits and will be at 5 p.m. Saturday afternoon.
"The on-site permits give an additional chance at winning for locals and people willing to make the trip for the festival," said Wesley Wright, elk program coordinator for the AGFC. "It also adds some great excitement for the crowd, as most standard drawings end up going to someone who is not in attendance."
This year's elk hunts are scheduled for Oct. 3-7 and Oct. 31-Nov. 4 with special youth-only hunts Oct. 1-2 and Oct. 29-30.
"The youth-only days were added this year to give our younger hunters a chance to harvest their elk before the rest of the successful applicants join the hunt," Wright said. "The elk tend to concentrate in certain areas, which sometimes can cause a few hunters to end up hunting the same herd."
The discovery of chronic wasting disease has led to many questions regarding the safety of eating meat from animals in the elk's range. Both the Centers for Disease Control and Prevention and the Arkansas Department of Health state that there is no known link to CWD and any human illness. Chronic wasting disease has been present in elk and deer herds in the West for decades, and there has been no rise in any human diseases associated with consuming wild game. However, it's advised that no one eat any animal that is known to be suffering from any disease.
In addition to the elk drawings, the festival includes kids' activities and a fishing derby, art displays and a Dutch-oven cooking competition. Talent shows grace the stage each day, and free concerts featuring local artists are on stage each evening.
A complete schedule of events is available at www.buffaloriverelkfestival.com.