By Dean Weingarten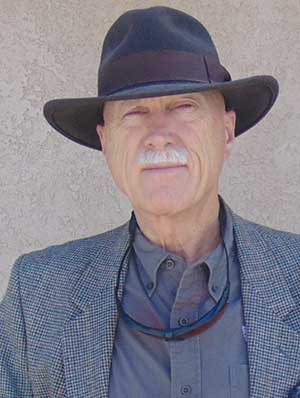 Arizona – -(Ammoland.com)- Yet another Islamic terrorist mass killing takes place in a gun free zone, this time in Florida.
The mass public killing that took place in Florida this morning at the self described "Orlando's hottest gay bar". From the pulseorlandoclub.com:
 Experience Pulse, a world of fun and fantasy. Orlando's hottest gay bar located in the heart of downtown. Step inside Pulse and savor the taste of three unique worlds: The Lounge, Ultra Bar and The Adonis Room. Since 2004, Pulse has been serving up unmatched live entertainment and tantalizing liquid libations, courtesy of our renowned staff and entertainers. Check out our upcoming performances and join us for an exciting and unforgettable night of fun and fantasy.
It is clear that Florida law prohibits people from legally carrying guns into
Any portion of an establishment licensed to dispense alcoholic beverages for consumption on the premises, which portion of the establishment is primarily devoted to such purpose.
Bars are one of a long list of places that Florida establishes as gun free zones.
(12)(a) A license issued under this section does not authorize any person to openly carry a handgun or carry a concealed weapon or firearm into:
1. Any place of nuisance as defined in s. 823.05;
2. Any police, sheriff, or highway patrol station;
3. Any detention facility, prison, or jail;
4. Any courthouse;
5.  Any courtroom, except that nothing in this section would preclude a judge from carrying a concealed weapon or determining who will carry a concealed weapon in his or her courtroom;
6. Any polling place;
7. Any meeting of the governing body of a county, public school district, municipality, or special district;
8. Any meeting of the Legislature or a committee thereof;
9. Any school, college, or professional athletic event not related to firearms;
10. Any elementary or secondary school facility or administration building;
11. Any career center;
12. Any portion of an establishment licensed to dispense alcoholic beverages for consumption on the premises, which portion of the establishment is primarily devoted to such purpose;
13. Any college or university facility unless the licensee is a registered student, employee, or faculty member of such college or university and the weapon is a stun gun or nonlethal electric weapon or device designed solely for defensive purposes and the weapon does not fire a dart or projectile;
14. The inside of the passenger terminal and sterile area of any airport, provided that no person shall be prohibited from carrying any legal firearm into the terminal, which firearm is encased for shipment for purposes of checking such firearm as baggage to be lawfully transported on any aircraft; or
15. Any place where the carrying of firearms is prohibited by federal law.
(b)  A person licensed under this section shall not be prohibited from carrying or storing a firearm in a vehicle for lawful purposes.
Florida has the most concealed carry permits issued of any state in the nation, but it did the occupants of the Pulse Nightclub in Orlando no good because it is a gun free zone by state law.
©2016 by Dean Weingarten: Permission to share is granted when this notice is included.
About Dean Weingarten;
Dean Weingarten has been a peace officer, a military officer, was on the University of Wisconsin Pistol Team for four years, and was first certified to teach firearms safety in 1973. He taught the Arizona concealed carry course for fifteen years until the goal of constitutional carry was attained. He has degrees in meteorology and mining engineering, and recently retired from the Department of Defense after a 30 year career in Army Research, Development, Testing, and Evaluation.