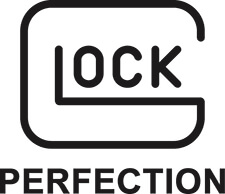 Cody, WY -(AmmoLand.com)- GLOCK, Inc. took its place in history yesterday, with the grand opening of the GLOCK Makes History: The Birth of the Polymer Handgun Market, exhibit at the Buffalo Bill Center of the West Museum, in Cody, Wyoming.
The private ceremony took place on June 1, 2016. The event was held after regular museum hours and was attended by nearly 200 members of the museum. GLOCK senior management flew out to celebrate the opening and spoke with attendees one-on-one, about the GLOCK story.
A highlight from the evening was the presentation of the 30th Anniversary GLOCK pistol, donated to the Cody Firearms Museum. Also in attendance was GLOCK special guest and master engraver, Bertram Edmonston, IV, who was commissioned to custom engrave the anniversary pistol now on display at the gallery.
The exhibit was meticulously curated by Ashley Hlebinsky, the Robert W. Woodruff Curator at the Cody Firearms Museum.
"I'm incredibly honored to be a part of such a significant historical event," said Hlebinsky. "While GLOCK's history is fairly recent, their impact on the firearms industry is no less significant. It's important for museums to continue to progress history into the future in order to remain relevant for current and future audiences."
Bob Radecki, GLOCK National Sales Manager, sits on the advisory board for the Cody Firearms Museum.
"It is an honor to celebrate our 30th year in the United States with this historic gallery opening," said Radecki. "GLOCK truly revolutionized the firearms industry forever with the first successful polymer framed pistol and we appreciate the recognition of Mr. Glock's contribution to pistol evolution."
View the GLOCK story on display at the exhibit here.
The GLOCK exhibit opens just in time for family vacation plans to the Cody, WY area, where the Yellowstone National Park and the Buffalo Bill Center of the West Museum have been popular attractions for all ages.
About GLOCK, Inc.:
GLOCK is a leading global manufacturer of firearms. The simple, safe design of GLOCK's polymer-based pistols revolutionized the firearms industry and made GLOCK pistols a favorite among military and law enforcement agencies worldwide and among pistol owners. In 2016, GLOCK celebrates its 30th Anniversary in the United States. Renowned for featuring three safeties, GLOCK pistols offer users of every lifestyle confidence they can rely on. GLOCK, Inc. is based in Smyrna, Georgia.
For more information, please visit us.glock.com.