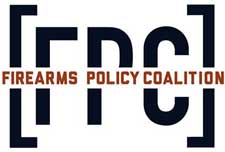 Sacramento, CA -(AmmoLand.com)- After Tuesday's victory, we still have to keep fighting! The Gunpocalypse bills in the Senate were going to be passed without even a vote taken.
But YOU were able to stop that from happening.
The other night, we asked you to contact the Senate and voice your opposition.
Now we need you to contact the Governor and urge him to VETO these bills if they make it to his desk.
The bills to be voted on are:
AB 1664 (Levine): Bans common and constitutionally protected firearms that have magazine locking devices.
AB 1673 (Gipson): Redefines "firearms" to include items that are not firearms.
AB 1674 (Santiago): Bans buying more than one firearm within a 30-day period.
AB 1695 (Bonta): Makes some non-violent misdemeanors punishable by prohibitions on owning firearms.
AB 2607 (Ting): Dramatically expands who can request a Gun Violence Restraining order.
Most of these bills are all eligible to be passed today, Thursday, June 23.
Which means they can be on the Governor's desk as early as next week.
Please sign the petition urging Governor Brown to veto these bills.
We are running out of time!
For Liberty,

Richard Thomson
Grassroots Director
About Firearms Policy Coalition (FPC):
Firearms Policy Coalition is a grassroots 501(c)4 nonprofit public benefit organization. FPC's mission is to protect and defend the Constitution of the United States, especially the fundamental, individual Second Amendment right to keep and bear arms.
More information about FPC can be found at www.firearmspolicy.org.