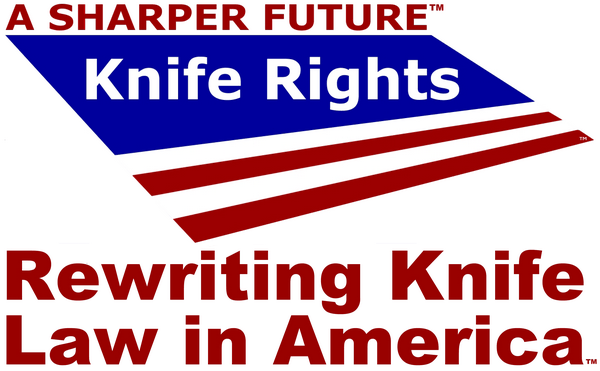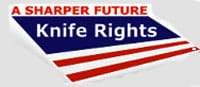 Gilbert, AZ –-(Ammoland.com) – Knife Rights' Gravity Knife and Switchblade Reform Bill, S6483-A/A9042-A, passed the New York Senate today on a unanimous vote of 61-0. Knife Rights' Director of Legislative affairs, Todd Rathner, has spent many weeks on the ground in Albany this session working closely with our friends there to shepherd this bill through politically treacherous territory. All that extraordinary personal attention has paid off with this unanimous vote. The Assembly previously passed this bill 99-12.
However, it is not over yet. S6483-A/A9042-A still needs to be signed by Governor Andrew Cuomo. The Governor will not officially receive the bill for his consideration until it is transmitted. Transmission of the bill could take a few weeks, so please be patient with the process. When the time is ripe, we'll ask for your help, but until then there's no benefit to contacting the Governor about this bill.
Knife Rights would like to thank the following people who played a key role in helping to get this legislation through the legislature. Assembly Member Dan Quart (D) our primary sponsor in the Assembly, Senator Diane Savino (D) our primary sponsor in the Senate, Senator Michael Nozzolio (R) who made passing this bill a priority this session and Senate Majority Leader John Flanagan (R) whose staff worked closely with us to get the bill to the floor for a final vote.
Knife Rights would also like to acknowledge the invaluable assistance and support of The Legal Aid Society of New York, as well as the many other organizations that supported this bill. We'd also like to thank all of you who called or emailed Leader Flannigan asking for a vote on this bill. Your calls and emails make a difference.
S6483-A/A9042-A add clarifying bias-toward closure exclusions to the state switchblade and gravity knife definitions, similar to that included in the revision to the Federal Switchblade Act that Knife Rights helped pass in 2009. This clarifying exclusion should prevent the bogus Gravity Knife arrests and prosecutions of honest law-abiding individuals in New York City who are carrying common folding knives, tools that are legal to carry everywhere else in the U.S.
Neither Gravity Knives nor Switchblades have a bias towards closure found in common folding knives to keep the blade safely closed in the pocket. Only in New York City has the NYPD and District Attorney Cyrus Vance, Jr. abused the states' gravity knife law to prosecute those carrying simple pocket knives by claiming they are illegal Gravity Knives.
The City's Village Voice newspaper found two years ago that there had been as many as 60,000 gravity-knife prosecutions over the past decade! Hundreds of innocent pocket knife carriers are being arrested every week! You can read the Village Voice article at: http://bit.ly/1MiJbvv
Knife Rights' Federal Civil Rights lawsuit against New York City and District Attorney Cyrus Vance, Jr. over these unconstitutional arrests and prosecutions continues with oral argument scheduled for Thursday, June 16, which will be just over five years since the lawsuit was filed. The trial continues because until, and only if, Governor Cuomo signs the bill does the case become moot. The public is welcome to attend the oral argument, click here for more information about attending.
Support Knife Rights with a donation and you could win from over $170,000 in custom knives, guns and other prizes.
About Knife Rights:
Knife Rights (www.KnifeRights.org) is America's grassroots knife owners organization, forging a Sharper Future™ for all knife owners. Knife Rights is dedicated to providing knife owners an effective voice to influence public policy. In the past six years, Knife Rights has passed pro-knife legislation repealing knife bans in 15 states, stopped anti-knife legislation in 7 states and helped defeat ivory and mammoth ivory bans in 19 states. Knife Rights also leads a federal civil rights lawsuit against New York City and the New York District Attorney over their persecution of knife owners. Knife Rights is the Second Front in Defense of the Second Amendment™.