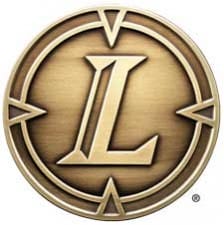 Beaverton, Ore. —-(Ammoland.com)- Leupold & Stevens, Inc., has been recognized for its exemplary business practices at the 2016 Oregon Ethics in Business Awards.
The Oregon Ethics in Business Award is designed to recognize companies that operate ethically in all facets of its operation. "The purpose of this award is to honor those organizations who have demonstrated ethical business practice in its broadest interpretation: in the workplace, the marketplace, and the community. The award recipients will, by act and example, go beyond the expected to achieve excellence in ethical business practices."
For Leupold & Stevens, having its business practices recognized is an honor shared among the company's more than 700 U.S. employees.
"This is a recognition of everyone here at Leupold & Stevens," said Bruce Pettet, president and chief executive officer of Leupold & Stevens, Inc. "We're all proud to be an American manufacturer, but we're also extremely proud to be an Oregon-based, family owned company. This award is fantastic recognition that our performance goes far beyond the products we produce."
For more information on Leupold products, please visit us at www.leupold.com. Join the discussion on Facebook, www.facebook.com/LeupoldOptics, on Twitter.
Founded in Oregon more than a century ago, Leupold & Stevens, Inc. is a fifth generation, family owned company that designs, machines and assembles its riflescopes, mounting systems and tactical/Gold Ring spotting scopes in the USA. The product lines include rifle, shotgun, handgun and spotting scopes; binoculars; rangefinders; mounting systems; and optical tools, accessories and Pro Gear.