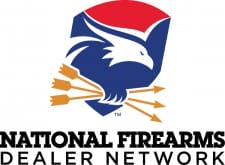 Scottsdale, AZ–-(Ammoland.com)- National Firearms Dealer Network, provider of eCommerce websites and technology to brick-and- mortar firearms and outdoor-sports retailers, is changing its name to GEARFIRE. The company's new name reflects National Firearms Dealer Network's growth over the last four years, as well as the evolution of the firearms and outdoor consumers' purchasing needs.
The name GEARFIRE is designed to encompass all aspects of outdoor sports and adventure, while staying true to its original mission of servicing firearms dealers nationwide. As its network of dealers and consumer awareness continues to grow, GEARFIRE will capture more of the firearms market and expand into additional verticals of outdoor-sports providers and merchandise. These expansions will help to service the needs of the new cross-discipline consumer flooding into the firearms communities who shoots on Monday, climbs on Wednesday and boats on Saturday. The launch of the GEARFIRE name allows the company better brand recognition on a consumer level, as well as the ability to transfer to other verticals of outdoor sports seamlessly.
Since 2012, GEARFIRE has grown from a technology start-up to servicing the largest network of licensed firearms dealers in the United States. Currently, the company provides eCommerce website services to nearly 1,400 brick-and- mortar firearms stores across the country. Each website uses a live stream of inventory from as many as seven wholesale distributors, offering consumers hundreds of millions of dollars in merchandise to purchase online. Through the growth and the rebrand, the leadership who began the NFDN vision four years ago will continue to push forward the GEARFIRE platform to become the preeminent technology company servicing the eCommerce needs of firearms and outdoor-sports retailers.
For additional information visit gearfire.com.
About GEARFIRE:
GEARFIRE is a leading provider of eCommerce products and services for the firearms industry in the United States. Our solutions create an internet-based marketplace that captivates a new generation of customers accustomed to shopping online. GEARFIRE offers powerful and comprehensive digital tools for manufacturers, distributors and retailers alike, providing consumers with the largest selection of firearms and firearms accessories available.