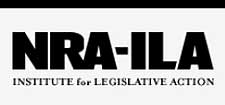 Las Vegas, NV. – -(Ammoland.com)-  Robert Uithoven, campaign manager of NRA Nevadans for Freedom, told Nevada NewsMakers this week that the Question 1 gun control ballot initiative is an effort to "strip law-abiding citizens of their rights to own and use firearms."
Question 1 is a gun control ballot inititative bought and paid for by former New York City Mayor Michael Bloomberg that would make Nevada's laws on private firearm transfers more onerous than California's law.
To view video, click here.
More from Uithoven's interview with guest host Paul Enos:
"The bottom line is, like most gun control measures, this is an effort to strip law-abiding citizens of their rights to own and use firearms." [time code: 4:10-4:21]

"If Question 1 were to pass here in Nevada, we would have more restrictive gun laws in Nevada dealing with the transfer of firearms than they do in California." [time code: 8:50-8:59]

"When a billionaire like Bloomberg from New York comes in and tries to change the law and tries to make you out to be a criminal, or make you jump through more hoops, make it more onerous, more expensive to own a firearm, I think it's a Nevada thing to do, kinda put that arm out and keep him at length." [time code: 14:53-15:13]

"To make us all out to jump through these hoops and to feel like we are criminals and to eventually put us all into some central database is not right and I think Nevada voters will see it that way." [time code: 17:02-17:16]
NRA Nevadans for Freedom is gearing up for a serious fight to defeat Question 1. NRA Nevadans for Freedom recently hired Robert Uithoven to manage the grassroots campaign to defeat Question 1 and launched a website aimed at educating voters on the truth about the gun control initiative and combating the misinformation campaign being waged by out-of-state gun control groups.
For more information on how Question 1 will cost Nevadans time, money, and freedom, go to www.votenoquestion1.org.
About:
Established in 1975, the Institute for Legislative Action (ILA) is the "lobbying" arm of the National Rifle Association of America. ILA is responsible for preserving the right of all law-abiding individuals in the legislative, political, and legal arenas, to purchase, possess and use firearms for legitimate purposes as guaranteed by the Second Amendment to the U.S. Constitution. Visit: www.nra.org