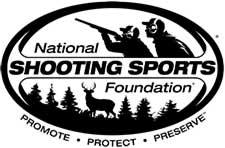 NEWTOWN, Connecticut -(Ammoland.com)- The National Shooting Sports Foundation (NSSF), the firearms industry's trade association, is pleased to announce that it has partnered with Orchid Advisors to create the Firearms Compliance University, a new online, continuing education forum for Federal Firearm Licensees (FFLs).
Orchid Advisors is the firearm industry's trusted compliance and operations experts and an NSSF-endorsed compliance partner.
"As an organization strongly focused on helping our FFLs attain the highest degree of compliance and business acumen, whether that compliance affects manufacturing, import and export, in-store inventory and security controls, employee protocols and, of course, the actual transfer of firearms to the consumer and the NICS background check system, we are keenly aware that we must offer new and efficient ways to provide the education our industry members need," explained Chris Dolnack, NSSF Senior Vice President and Chief Marketing Officer. "Our partnership with Orchid Advisors and the new, completely online Firearms Compliance University is an excellent way to meet the demands of today's busy manufacturers, distributors and retailers."

"FFLs have asked for and can now receive on-demand education for every employee of the organization while focusing on production and sales," says Jon Rydberg, CEO of Orchid Advisors. "Regulations change and FFLs demand timely updates to Federal and State rules without slowing down the business. Additionally, FFLs now have an online tool to provide on-demand business education that includes Microsoft Office Products, Basic Accounting and Finance, Project Management, Sales and Customer Service. The NSSF and Orchid partnership demonstrates a desire to continue delivering best-in-class offerings to a nation of FFLs."
The new Firearms Compliance University is accessible by all FFL holders and is available in three forms. FFLs can choose to take a one-day course, subscribe to ongoing education for a yearly subscription, or take part in the program's Graduate Student advanced coursework. Depending on the course selected, a wide variety of topics will be covered, with more than 80 compliance modules including Foundational Compliance Program Elements, Marking Requirements and ATF Trace Requests, Serialized Inventory Records, Managing the Import Process, Firearms Anti-Corruption and Human Resources and Compliance, among others. In addition, more than 80 video presentations and companion print books cover not just compliance issues, but also topics designed to improve operational policies, training and planning.
For more information, including an online video that details the courses, click here.
About NSSF
The National Shooting Sports Foundation is the trade association for the firearms industry. Its mission is to promote, protect and preserve hunting and the shooting sports. Formed in 1961, NSSF has a membership of more than 13,000 manufacturers, distributors, firearms retailers, shooting ranges, sportsmen's organizations and publishers. For more information, visit www.nssf.org.
About Orchid Advisors
Orchid Advisors assists firearms manufacturers, distributors and retailers in achieving compliance and operational excellence through education, technology, software and consulting solutions that reduce risk, cut costs and provide expert guidance to make our client's business more successful and efficient. Orchid Advisors is the trusted firearms industry compliance & operations experts and is endorsed by the National Shooting Sports Foundation. For more information, visit www.orchidadvisors.com