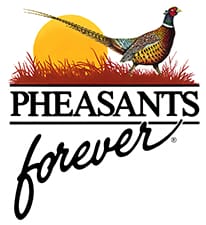 St. Paul, Minn. –-(Ammoland.com)- Recognizing the importance of wildlife habitat conservation which supports South Dakota's economy and status as "The Pheasant Capital of the World," South Dakota Tourism has renewed their national sponsorship with Pheasants Forever. Through this innovative partnership, South Dakota Tourism markets to the largest collection of upland hunters in the nation, while providing direct monetary support to Pheasants Forever's mission of habitat conservation in South Dakota.
"Maintaining a world-class pheasant population all starts with putting great habitat in the ground to produce more pheasants and, in turn, more upland hunters who help sustain the state economy – a notion fully understood by our incredible partners at South Dakota Tourism," stated Brad Heidel, director of corporate relations. "Pheasants Forever's annual harvest goal of 1.5 million roosters in South Dakota can only be achieved through great partnerships. To that end, we are thrilled to have South Dakota Tourism as a renewing sponsor and supporter of our mission delivery in the state."
South Dakota Tourism has renewed its national sponsorship on the heels of a report by South Dakota Game, Fish, & Parks that indicated 150,000 upland hunters – including 85,000 non-residents – flocked to the state in 2015 to take part in its legendary pheasant hunting opportunities. Those pheasant hunters spent an estimated $170 million, up from $140 million in 2013, purchasing licenses, fuel, food and lodging during the state's three-month hunting season. South Dakota's pheasant population also increased in 2015 from the previous year with an estimated 1,255,880 ringnecks harvested – an increase largely attributed due to mild weather conditions throughout the previous winter and spring seasons. Still, habitat remains the critical factor for maintaining long-term pheasant numbers, and South Dakota Tourism continues to support this idea as a national sponsor of Pheasants Forever.
In addition to advertising in the Pheasants Forever Journal & Quail Forever Journal, the following highlights key components of the partnership:
National Pheasant Fest & Quail Classic – South Dakota Tourism will be a featured exhibitor and sponsor for the South Dakota Pavilion at Pheasants Forever's 2017 National Pheasant Fest & Quail Classic in Minneapolis. Additionally, South Dakota Tourism will be the major sponsor of the event's renowned opening day ceremony, the Bird Dog Parade.
"Dog of the Day" Sponsor – Pheasants Forever's "Dog of the Day" posting – a breed profile of hunting dogs that belong to Pheasants Forever members throughout the nation – will be posted daily on the organization's homepage/social platforms and sponsored for the next year by South Dakota Tourism.
Rooster Road Trip 2016 – South Dakota Tourism will be the day sponsor on the first leg of the Rooster Road Trip 2016, an online event focused on the connection between member's dollars and Pheasants Forever's ability to create public hunting access. The organization will visit South Dakota on day one of the trip to demonstrate why the state is considered "The Pheasant Capital of the World."
"The South Dakota Department of Tourism is pleased to renew its national sponsorship with Pheasants Forever," commented Wanda Goodman, deputy secretary of media and industry relations for South Dakota Department of Tourism. "Both groups clearly understand the importance of healthy and abundant habitat, and the enormous economic impact that pheasant hunting has in our state. With the country's largest population of ringnecks, and our hunter-friendly attitude, we're thrilled to partner with the world's foremost upland habitat organization."
About Pheasants Forever
Pheasants Forever, including its quail conservation division, Quail Forever, is the nation's largest nonprofit organization dedicated to upland habitat conservation. Pheasants Forever and Quail Forever have more than 149,000 members and 700 local chapters across the United States and Canada. Chapters are empowered to determine how 100 percent of their locally raised conservation funds are spent; the only national conservation organization that operates through this truly grassroots structure. Since creation in 1982, Pheasants Forever has spent $634 million on 502,000 habitat projects benefiting over 14 million acres nationwide.