Loyal's run down of the best of the best rangefinder (in no particular order), yes I know there are less expensive ones, but I am talking cream of the crop here.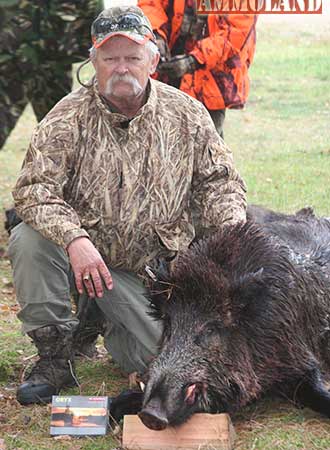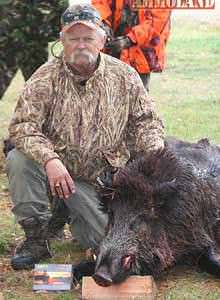 United States -(AmmoLand.com)- When writing my second long range rifle book two years ago I interviewed a US Army Ranger that was a sniper in the sand box about rangefinders.
He informed me that due to the poor condition and function of the issued ranging equipment that he and his spotter were using, he bought and paid for a rangefinder that his family located for him in the states. The rangefinder?
Leica Rangemaster 1600-B Rangefinder
A Leica Rangemaster 1600-B solved the problems, and in this case our young snipers life depended on it doing just that. This Ranger advised me that sending the wrong shot in that theater of operations could get you landed in prison, and therefor positive identification was mandatory, as well as the correct firing solutions being obtained. Trusting anything less then the very best under these field operating conditions would be without question a bit fool hardy.
Turning to the $800.00 Leica 1600-B ranging system may seem a bit steep, but here you have an operational package that will range to 1600 yards, send back holdover data, number of clicks, as well as level terrain ranging solutions, and air pressure. Tack on some knowledge of your own regarding elevation, and your home free in the firing solution department well down range.
With its 7X magnification ability the Leica Rangemaster 1600 B also serves as a mini spotting scope. I have friends here in our western states big game country, as well as hunters down under in Australia that depend on this very system all the time when taking down roo, hogs, or red stag at long range.
As my late partner ( R.I.P.) Scott Withey out of Queens Land always stated. "If you can't range it, see it, or sight it, you can't shoot it either".
Swarovski Optik EL Swarovision Binocular 10X42 System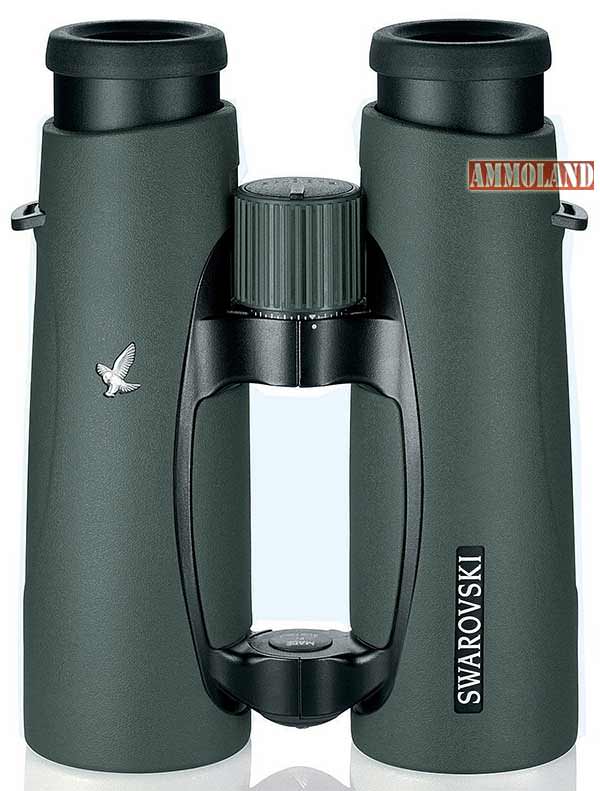 There are times when I feel like I am talking like a broken record. In the area of sporting optics it seems like Swarovski's name keeps coming up all the time, and for good reason. As a second option and I don't mean "second "as in placing at all, Swarovski has been offering a stand alone rangefinder of a very good quality that goes by the name Swarovski Laser Guide 8X30 Model 70002 Rangefinder.
The only problem here is that buying one will take a little creative searching because Swarovski has dropped the very solid unit line in favor of going with the well known and very popular Swarovski EL 10X42 laser and binocular paired system. It seems as though the laser ranging binoculars have been stealing the show, and as such it has paid to move directly into the twin glass units and by pass the mono systems all together.
In the area of hands on real time field testing I spent almost two full hunting season with the Swarovski Optik EL Swarovision Binocular 10X42 system and I can tell you that best of the best will not even come close to indicating how good these units are.
Clear as Crystal, no edge color separation, and low light function to the max about says it all in terms of how good the system is afield.
Priced at a stiff $2,599.00 these units will cut deep into a hunters field funds, but if your searching for top of the line in systems you can stop right at Swarovski.
Carl Zeiss Victory PRF 8X26mm Laser with Ballistic Data System
Staying with the non military units that can be shipped around the country and anyone with a credit card can buy, we will turn to Carl Zeiss Victory PRF 8X26mm Laser with Ballistic Data System.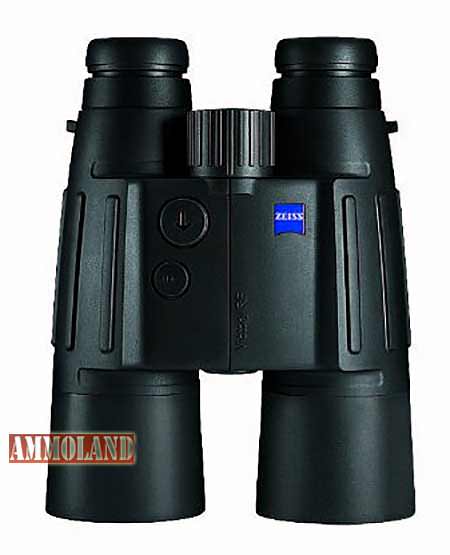 Priced at $699.00 the mono unit is more affordable then some, but it will still return good field results.

I am basing this assessment on the fact that I have observed and used a good many Carl Zeiss products afield over the past 20 or so years living in the open west, and as such know well that when the need arises Zeiss will not let the shooter downLike the previous manufacture Zeiss has also turned to the binocular design in their Carl Zeiss Victory 10X56 Rangefinder Binoculars series, ranging twin glass systems.
Priced at $3,449.99 your looking at the top of the pile for rangefinders, at least in cost, but rest assured your getting German build quality right down to the carry strap each and every time with Zeiss.
Rangefinder at the Top, but Out Of Reach
If you still trying to catch your breath at the prices quoted up the to this point for a rangefinders, well my friends you ain't seen nothing yet.
I have covered what I believe to be the best of the best as over the counter systems in ranging targets to upwards of 1000 yards, but the real deal stands alone with Optic-Logic MKII Tactical 6X Laser Ranging systems that tend to be so good as they cover 1,750 yards down range, and can range flat land lacking a return reflection to 1000 yards.
The price on this little baby is not all that bad at $799.96, but the hitch here is only the police and military can own one.
All is not lost however as a little research found as listed on e-bay the military TECNA LH 40 Laser Ranging System as used for a cold $7,500.00, and the New com Optik Laser ranging system ( again military ) for an affordable $ 5,284.00 .
Be advise I am kidding about being affordable here. The point is that new military system can't be bought out right, but some very effective high end military units are siting around on the net.
Rest assured that these are the best of the best in Rangefinders.
.
* Editor's Note: Final section on " Military Range Finders " was added for basic advanced ranging equipment and reader interest. It is not part of the author picks of four best of best.
About the Author L.P. Brezny:
With more than 50 years experience in the field and the testing lab, author L.P. Brezny is one of today's most recognized shotgun experts and authors. He is a contributor to dozens of firearms publications, such as Wildfowl, Shotgun Sports, and Varmint Hunters, and he is a regular columnist in the Gun Digest annual. Be sure and check out his newest book: Long Range Shooting, Second Edition.