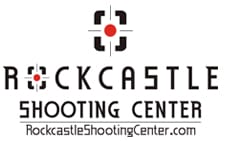 Park City, KY -(AmmoLand.com)- As the 2016 Firearms Industry Team Challenge and Firearms Industry Choice Awards draw near, companies continue registering teams and furnishing sponsorships in support of the industry-only event.
The Firearms Industry Team Challenge and Industry Choice Awards will be held at the Rockcastle Shooting Center in Park City, KY from July 21-23, 2016.
"Shooting industry execs and professionals are invited to participate in the three-day match for a weekend of fellowship, first-class shooting amenities, and shooting fun," says Rockcastle Shooting Center CEO, Nick Noble. "For many industry people, taking part in an event like this offers a rare opportunity to truly enjoy the shooting lifestyle. Because of such intense interest, we've decided to allow more shooting teams and individuals to register for the shooting portion," said Noble. "Register your team or yourself today, while there are still slots left."

"Where else can you spend a weekend of friendly competitive shooting while at the same time talk with industry folks about the current and future condition of the firearms marketplace?" asks Match Director, Andy Horner.

"Plus, you can see Rockcastle Estates, the only resort-style Second Amendment living community of its kind in the U.S. With country club living for gun owners, you might just decide to retire and stay here," Horner added.

"The response to our inaugural event has been widespread," says Noble. "With so many shooting team registrations and product submissions for the Firearms Industry Choice Awards, we're thrilled at the industry's enthusiastic reaction. In addition to accepting product contributions for use as auction and raffle items to benefit Mission 22 and USA Cares, there are still a handful of event sponsorships available," he added.

"Although it's too late to submit product for the 2016 awards, there's still time to be included as a sponsor or to donate product for our fundraising efforts," adds Noble. "Your brand will enjoy great visibility during the weekend even if you're not able to attend," said Noble.

"All of the products that were submitted for the 2016 Firearms Industry Choice Awards were recently evaluated by a diverse team of people incuding firearm retailers, distributors, professional shooters, gun smiths, law enforcement and military personnel, members of the outdoor media, and recreational shooters," said Noble.
Manufacturers were encouraged to submit products to be evaluated for fit, form, finish and functionality, and winning product categories include: rifle, handgun, shotgun, optic, accessory, and ammunition of the year. Winners of the Firearms Industry Choice Awards will be formally announced on July 23rd during the shooting event.
Firearms Industry Choice Award Product Submissions:
Alexander Arms
Luth AR
AXTS Weapon Systems
Mossberg
Benelli
Nemesis Arms
Browning Ammunition
Nightforce Optics
Bushnell Optics
Remington
Century Arms International
Ruger
Crimson Trace
Safariland
Cross Breed Holsters
Samson Mfg.
Double Star
Sig Sauer
EOTech – L3
Sinter Fire
Ergo Grips
Springfield Armory
Federal Premium Ammunition
Steiner Optics
F1 Firearms
Swab-Its Gun Cleaning
Glock
Tikka Rifles
GSM Outdoors / Walker's
Trijicon
Hi-Lux Optics
Vortex Optics
Howard Leight by Honeywell
Winchester – Olin
Kimber
XS Sight Systems
Leupold
For details on donating products and available sponsorship opportunities, contact Rockcastle Shooting Center CEO, Nick Noble at [email protected] To learn more about the event, please visit http://www.shoottherockicaawards.com/.
About Rockcastle Shooting Center:
Rockcastle Shooting Center is the premier shooting sports destination resort in the United States. Centrally located in Park City, KY, the Center is nestled within the 2,000-acre Park Mammoth Resort. The Shooting Center features a 15-station sporting clay course, rifle ranges from 50 to 1,500 yards, multiple pistol ranges, and a 30 station 3D archery course set across the diverse terrain. A permanent Cowboy Action shooting town features 9 Old Western façade stages. Host to a variety of shooting competitions, there are more than 50 shooting events annually including 3-Gun, Precision Rifle, sporting clays, USPSA, IBO 3D Archery, the Scholastic Steel Challenge, and many more. Education is offered in pistol, rifle and shotgun marksmanship, concealed carry classes, ammunition reloading, archery, and wilderness survival training. Park Mammoth Resort boasts a 100-room guest lodge, restaurant, conference center, 18-hole regulation golf course, winery, wine tasting room, and the Rockcastle Shooting Center. The Shooting Center is home for many of the shooting industry's national sales meetings, writer and editor events, and photo shoots. Rockcastle Estates is a new 2nd Amendment living community, and the only residential community in the world dedicated to the shooting sports lifestyle (www.2ALiving.com).
For information on scheduled events at Rockcastle Shooting Center and amenities offered by Park Mammoth Resort, visit http://ParkMammothResort.us or email guest client services at [email protected].