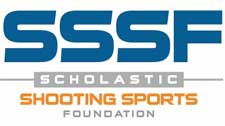 San Antonio, TX -(AmmoLand.com)- For the second year, Rudy Project is joining the Scholastic Action Shooting Program (SASP) as a Bronze Level Sponsor.
"We're happy to have Rudy Project back as a great partner for the SASP," Tammy Mowry, SASP national director, said. "Rudy Project makes a great product that can be worn by all. It also participates as one of the SASP's partners that offers discount purchasing to our registered teams and athletes. It has a product that is good for you, good for shooters and good for us."

Paul Craig, president and co-founder of Rudy Project, said, "We are thrilled to be working with SASP this year. Rudy Project will provide these kids with comfortable, reliable, and most importantly, protective eyewear when they are out on the range. We truly support the mission of SASP, and giving children the necessary tools to learn how to shoot safely is something that I, and the company, stand behind one hundred percent."
Rudy Project shooting glasses ensure a perfect fit because of their ergonomic design and total comfort system. The superior ventilation system is key in a sport featuring speeds that may not be extreme, but still require clear vision with no-fogging. The shooting glasses allow perfect vision in all weather and light conditions with interchangeable (on most models) RP Optics lenses, which offer total protection from the sun and the photochromic lenses, capable of handling the various spectrums of light during an entire day (morning to evening).
About Scholastic Shooting Sports Foundation:
The Scholastic Shooting Sports Foundation (SSSF) is responsible for all aspects of the Scholastic Clay Target Program (SCTP) and Scholastic Action Shooting Program (SASP) across the United States. SCTP and SASP are youth development programs in which adult coaches and other volunteers use shooting sports to teach and to demonstrate sportsmanship, responsibility, honesty, ethics, integrity, teamwork, and other positive life skills. SCTP was developed as a program of the National Shooting Sports Foundation (NSSF) until the SSSF was created in 2007 to operate the SCTP. In 2012, SSSF created the SASP and became the managing foundation of both programs.
For more information about SSSF, visit www.sssfonline.org.