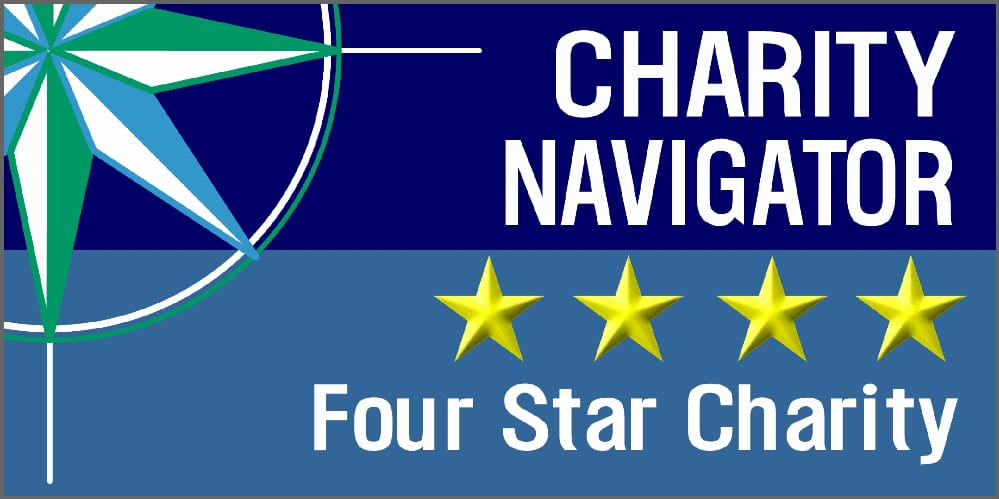 (AmmoLand.com) Tucson, AZ – Joe Hosmer, President, Safari Club International Foundation (SCI Foundation) announced that Charity Navigator recently issued SCI Foundation a new rating of four out of four stars. The highest possible rating indicating the group adheres to the sectors best practices and executes its mission in a financially efficient manner. According to Charity Navigator, the Four Star rating shows that SCI Foundation exceeds industry standards and outperforms most charities in the Conservation area.
Each year, the nonprofit rating agency, Charity Navigator, evaluates charitable organizations based on accountability and transparency metrics as well as on their financial success. In doing so, Charity Navigator uses a fairly complex point system to determine the number of stars a charity has earned during the prior fiscal year. To get to this rating, Charity Navigator takes into consideration an organization's governance structure, policies, and whether or not key information is included on the nonprofit's website. For this, SCI Foundation received a score of 96 out of 100 possible points.
On the financial end, the rating agency looks primarily at an organization's revenue growth and expenses. After reviewing SCI Foundation's performance, the organization received the maximum number of points for its fundraising efficiency and low fundraising expenses.
Currently nearly eighty cents out of every dollar raised by SCI Foundation goes directly to program expenses, promoting wildlife conservation and outdoor education, ensuring sufficient wildlife populations now and educating future generations on how to sustain them. This exceptional designation helps to set SCI Foundation apart from its peers and demonstrates to the public its trustworthiness.
SCI Foundation set a strategic goal to obtain the four star rating and is pleased to achieve this new status as it is a direct reflection of the groups on-going efforts to improve efficiency and generate new revenue to further its mission programs. Our cause is too important for us to rest on our laurels and be satisfied with what we have done. Instead, we must look to the future to see what we can do next to be First for Wildlife.
To learn more about SCI Foundation contact Bob Benson, Executive Director at [email protected].
Safari Club International Foundation is a 501(c)(3) non-profit organization that funds and directs worldwide programs dedicated to wildlife conservation and outdoor education. Any contribution may tax deductible under Internal Revenue Code section 170(c) as a charitable contribution to the extent permitted by law. Tax deductible amount of gift is reduced by the "Fair market Value" of any goods, services, or advantages that a sponsor receives for the donation. EIN #86-0292099