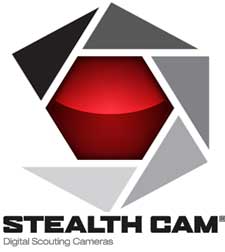 Grand Prairie, TX -(AmmoLand.com)- Stealth Cam, a company PROVEN through continued innovation and production of quality game cameras, is excited to announce their ULTIMATE ARCHERY SWEEPSTAKES.
Starting on June 21st, Stealth Cam will be giving away a camera each week for nine consecutive weeks leading up to the grand prize announcement. Through the participation of several industry partners listed below, Stealth Cam has compiled an ULTIMATE ARCHERY PACKAGE that will be awarded to one luckily individual each week leading up to the grand prize, announced on August 26th.
What better way to get excited for the upcoming archery season than an Ultimate Archery Giveaway with tons of great prizes, fueled by MTN OPS.
Drawings will be held weekly and the winners announced on Stealth Cam and MTN Ops Facebook pages noted below:
Weekly prizes and value indicated below:
Week 1: Stealth Cam PX14 and Hunters Safety System Vest and Lifeline – ($329)
Week 2: Stealth Cam 4.3'' field viewer and MTN OPS 1 YR Supply – ($600)
Week 3: Stealth Cam PX18CMO and Vortex Ranger 1500 – ($605)
Week 4: Stealth Cam ZX36NG and PSE Brute Force Bow – ($660)
Week 5: Stealth Cam PX36NG, HHA King Pin Sight, 3 Pack of Flying Arrow Archery Toxic Broadheads – ($700)
Week 6: Stealth Cam ZX24, AiriA Cooler, and AiriA Rambler 6 PK – ($725)
Week 7: Stealth Cam G42NG, Redneck Bale Blind, and Crispi Valdrez GTX boots – ($1090)
Week 8: Stealth Cam G34, Redneck Ghillie Blind, Mossy Oak Gift Card ($1270)
Week 9: Stealth Cam G45NG and Vortex Razor HD Binos ($1400)
Grand Prize: Stealth Cam Wireless GXW, Cyclops 50'' LED bar, Walkers Razor XV, and Western Rivers Stalker 360 ($1,560)
To enter – follow the link: (http://woobox.com/cyomrw) on Facebook and register weekly for a chance to win. Be sure to "LIKE" partner pages and stay up to date with all the latest and greatest news, updates, and FREE GIVEAWAYS!
About Stealth Cam, LLC:
Founded in 2000, Stealth Cam, LLC offers a variety of digital scouting/surveillance and specialty cameras, along with a variety of accessories to enhance output of these products. For more information, contact: Stealth Cam, LLC, 3385 Roy Orr Blvd. Grand Prairie, TX 75050, Phone: 877-269-8490, www.gsmoutdoors.com/stealth-cam/ or email [email protected].  Stealth Cam is a division of GSM Outdoors.
Learn more about their brands at www.gsmoutdoors.com.