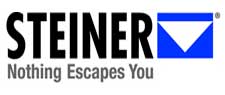 Greeley, CO -(AmmoLand.com)- To further increase its global market leadership position in electro-optics, Steiner will combine its Steiner eOptics division (formerly Laser Devices Inc.), with its newly acquired Steiner STS division (formerly part of the O'Gara Group).
The new organization will retain the name Steiner eOptics, Inc. and will be located in Miami Township in Montgomery County, Ohio.
There are substantial synergies between eOptics and STS. Both companies design, develop, and produce small, man-portable, electro-optical equipment here in the United States. The customer base, engineering requirements, manufacturing processes, and supply chain are very similar. Having a single entity allows Steiner to better capture these synergies by coordinating customer visits, engineering priorities, and manufacturing resources.
Mr. Alan Page will lead the new Steiner eOptics Division as General Manager. Mr. Page led the former O'Gara companies, STS Inc. and Diffraction Ltd., for the last 10 years and has 20 years of experience in the electro-optic industry.
"STS and Diffraction have focused on serving an elite, international Special Forces community for 20 years," said Mr. Page. "We design and produce equipment that helps these operators ensure mission success. By combining the two organizations we will further cement our position as the technological leader in the electro-optics market. Under single leadership we will be able to spread technology created for these elite operators into the broader market served by Steiner."
About Steiner eOptics:
Steiner eOptics, Inc. reflects the strong heritage and quality of Beretta Holding Company's Steiner brand. The eOptics division of Steiner is headquartered in Dayton, Ohio where its products are designed, developed and produced and proudly carry the "Made in the USA" label. Steiner eOptics produces one of the most advanced night vision devices, the AN/PVS-21, used by US Special Forces and elite fighting units. In addition to its beacon and tactical light product lines, Steiner eOptics provides its Dual Beam Aiming Laser (DBAL®) series of laser aiming systems, including the AN/PEQ-15A and DBAL-A3®, to US and international law enforcement and militaries.
About Steiner:
Headquartered in Bayreuth Germany, Steiner has been widely acknowledged as a world leader in the manufacturing of high quality optics since 1947. In addition to the outdoor, hunting and marine markets, Steiner provides products to military and law enforcement worldwide. The eOptics Division of Steiner is located in Miami Township, Montgomery County, Ohio. Steiner eOptics, is known for its US-made state-of-the-art imaging systems, beacons, laser aiming systems, and tactical lights used by military, law enforcement and commercial markets worldwide. Steiner is a Beretta Holding Company.
For additional information contact [email protected] or visit us at www.Steiner-Defense.com and www.BerettaDefenseTechnologies.com.