NEW WILDGAME INNOVATIONS TROPHY TAPE SCORES BUCKS QUICKLY AND EASILY; AIDS IN WAYFINDING AND YARDAGE MARKING IN THE FIELD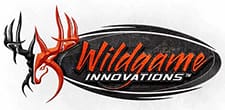 Dallas, TX -(AmmoLand.com)- Hunters measure their success in different ways. For some, success is defined by making a lethal shot at a known range.
For others, it's measured by antler size. And sometimes, it comes from something as simple as helping friends, family or visiting hunters enjoy their hunts by getting to and from their hunting sites safely.
However you measure success, Wildgame Innovations' NEW Trophy Tape can help. This high-utility, low-cost product deserves a spot in every hunter's pack.
Take the guesswork out of scoring your next buck. Each pack of Trophy Tape includes three rolls of adhesive scoring tape marked from zero to 200 inches. When applied directly to the antlers in all scoring locations, Trophy Tape makes scoring any rack simple and fun. It's a quick way to get to that indisputable bragging number, and is a great educational tool for anyone interested in the deer scoring process. Detailed whitetail scoring instructions are provided on the back of each pack of Trail Tape.
In addition to scoring, Trophy Tape is the one tool you'll need to perform a variety of other key field tasks such as yardage marking, blood trailing and general trail marking. Its blaze orange color is highly visible, even in low light.
WILDGAME INNOVATIONS TROPHY TAPE:
Quickly and easily gross score your trophy in as little as 2 minutes
Score up to 3 Booners per pack, with 3 rolls of adhesive scoring tape each running from 0-200"
Additional uses for blood trailing, trail marking and yardage marking
Easily visible in low light
No prior experience necessary
A must-have for every hunter's pack
MSRP: $7.99
Mfg. Item # FG-00424
UPC 8-50695-00424-7
True innovation doesn't always come from new aerospace-industry materials or radical designs. Sometimes, it still comes from simple, well-executed ideas.
That's the innovation in Wildgame Innovations' new Trophy Tape. Pick up a pack today, and start measuring your success.
About WGI Innovations, Ltd.:
WGI Innovations, Ltd. is the distinct leader in the game scouting camera, feeder and outdoor electronics market. Wildgame Innovations strives to provide big game hunters and game management professionals with the latest and greatest in outdoor innovation. Our lines of feeds, seeds, and attractants are specially formulated to keep your herd healthy, active and growing year after year.
For more information, please visit www.WildgameInnovations.com.