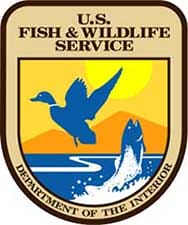 Washington, DC -(AmmoLand.com)- U.S. Fish and Wildlife Service Director Dan Ashe today announced the appointment of Teresa R. Christopher as the agency's new Associate Director, beginning June 27.
She brings to the Service considerable experience working across all levels of government and with diverse stakeholders to shape and implement environmental and natural resource policies and initiatives. Christopher succeeds Robert Dreher, who left the Service to become Vice President of Conservation for Defenders of Wildlife.
Christopher comes to the Fish and Wildlife Service from the U.S. Department of Commerce, where she has served as Senior Advisor to the Secretary of Commerce for Gulf Restoration since October of 2012. In that role, Christopher spearheaded the establishment of a new federal agency responsible for investment of over $3 billion in economic and environmental restoration projects.
"Teresa Christopher is a dynamic leader with extensive experience in building coalitions and finding consensus solutions to address some of our Nation's most complex environmental challenges. I'm excited to have her join the Fish and Wildlife Service and contribute to our efforts to combat illegal wildlife trafficking, conserve ocean and coastal resources, and address other high-priority issues," Ashe said.
As Associate Director, Ms. Christopher will serve as principal advisor to the Director on major policy issues, and will represent the Service's priorities within the U.S. Department of the Interior and the broader administration. She will also develop, coordinate and implement a variety of special projects as assigned by the Director.
Prior to joining the Commerce Department, Christopher served as Ocean and Coastal Policy Advisor at the White House Council on Environmental Quality (CEQ). At CEQ, she was responsible for advising on U.S. and global ocean and coastal policy and was instrumental in the development of the United States' first National Ocean Policy.
Christopher served as Senior Policy Advisor in the Office of the Under Secretary at the National Oceanic and Atmospheric Administration. She has also held positions as a Special Assistant to the Director at the Smithsonian National Museum of Natural History; within NOAA's National Ocean Service managing communication, outreach, and legislative initiatives; and in public diplomacy for the Australian Embassy in Washington, D.C.
Christopher holds a J.D. from the Georgetown University Law Center, and a B.S. in Earth and Ocean Sciences and a B.A. in Political Science from Duke University.
About the U.S. Fish and Wildlife:
The mission of the U.S. Fish and Wildlife Service is working with others to conserve, protect, and enhance fish, wildlife, plants, and their habitats for the continuing benefit of the American people. We are both a leader and trusted partner in fish and wildlife conservation, known for our scientific excellence, stewardship of lands and natural resources, dedicated professionals, and commitment to public service. For more information on our work and the people who make it happen, visit www.fws.gov.
For more information on our work and the people who make it happen, visit http://www.fws.gov/. Connect with our Facebook page, follow our tweets, watch our YouTube Channel and download photos from our Flickr page.