KJ&A, a leading outdoor manufacturer's rep group, to market two new subsidiaries from ARCUS Hunting, an acquisition company in the bowhunting and archery markets.
Morrisville, N.C. (Ammoland.com) – Ken Jefferies & Associates, LLC, a leading manufacturer's representation and marketing firm with the outdoor and shooting sports markets, welcomes Obsession Bows and Trophy Taker, subsidiaries of ARCUS Hunting, LLC.
ARCUS manufactures and markets some of the top archery brands in the country. KJ&A's expert team of sales professionals will increase market share for the two newest brands in the ARCUS portfolio through their extensive retailer, distributor and big box network.
"We are thrilled to have the Ken Jefferies group on our team as they come to the ARCUS Hunting family with one of the best proshop reputations in the industry!" Samuel C. Coalson, Director of Sales for ARCUS Hunting commented.
Obsession Bows (www.Obsessionbows.com) develops the world's most advanced compound bow system for competition archery and hunting. Trophy Taker (www.trophytaker.com) is the maker of the innovative Trophy Taker arrow rest, Option sight and new Quivalizer. Both companies are owned and managed by ARCUS Hunting, LLC.
"Both Obsession Bows and Trophy Taker are top notch archery products designed by and for passionate bow hunters," Ken Jefferies, President of KJ&A added. "We couldn't be more excited to represent these innovative products and take their sales and marketing to the next level."
Archery participation in the U.S. has been on the rise over the last several years. The Archery Trade Association (ATA) released a study conducted by Responsive Management showing a 14 percent increase in participation from 2012 to 2014. The strong interest in archery participation has been credited to several factors, including an increase in archery youth programs, more qualified instructors and popular culture with the release of the "Hunger Games" movie series and several popular video games.
For more information, visit Ken Jefferies & Associates, LLC. Stay up-to-date by following them on Facebook.
About Ken Jefferies & Associates, LLC:
Located in Morrisville, North Carolina, just minutes from Raleigh-Durham International Airport, Ken Jefferies & Associates, LLC is a first class manufacturers' representation and marketing firm servicing 37 states. KJ&A offers premier sales representation, product and program development assistance, market research, strategic planning, and public relations and marketing services for industry leading manufacturers. www.kenjefferiesandassociates.com
About ARCUS Hunting: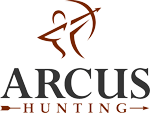 ARCUS Hunting, LLC is an acquisition and organic growth platform seeking to build a strong portfolio of leading brands in the bowhunting and archery consumables and accessories category. Through its subsidiaries, Tink's®, Dead Down Wind®, Obsession Bows and Trophy Taker, ARCUS markets and manufactures a range of leading deer lures, attractants, scent control products and premium bows. www.arcushunting.com
About Obsession Bows:
Obsession is a designer, marketer and manufacturer of premium vertical bows. Obsession's award-winning bows demonstrate the company's longstanding commitment to innovation and delivering best-in-class products. Obsession uses the latest in design, engineering and materials to blend together the perfect platform on which to launch an arrow. Whether you are a bowhunter or target archer, Obsession can help you hit your mark. www.obsessionbows.com
About Trophy Taker:
Trophy Taker is the designer and manufacturer of the original fall-away arrow rest, the Trophy Taker. Their goal of developing new designs that incorporate the company's "Bringing Target Precision to Hunting Camp" philosophy continues with the new Option sight and Quivalizer hunting bow. Committed to superior customer service and complete accessibility to their customers, Trophy Taker offers a Lifetime Warranty on all of their products. www.trophytaker.com