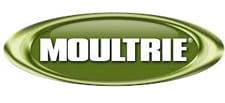 Birmingham, AL – In an extensive and thorough 4-month test, Pat Lefemine, Founder of Bowsite.com, inspected, dissected, tested and reviewed every feature of Moultrie's Gen 2 P-180i panoramic game camera.
The results: 'outstanding in all regards.'
"I love this camera," said Pat Lefemine, Founder of Bowsite.com. "The power consumption has been terrific, the video is incredible and the audio is great."
Click here for the full review.
More about the P-180i
Without a camera on every tree, hunters are left to wonder what goes unseen on their hunting property just out of the range of their game cams. And while hanging a camera on every tree is unrealistic, it is completely realistic for hunters to cover 3 times more ground—180 degrees—with the expansive viewing capacity of the P-180i game cam.
With unmatched performance and functionality, the P-180i includes iNVISIBLE IR illumination and no moving parts for aggressive yet completely silent video and image surveillance—day or night. In addition, it runs on 12 AA batteries for added convenience and reduced cost of operation.
Resolution: 14 MP
Trigger Speed: less than 0.5 seconds
Detection Range: 50 Feet / Flash Range: 70 Feet
Battery Life: 15,000 images
Flash Technology: iNVISIBLE 941nm IR LED
HD Video: (HD) 1280×720 with sound (FHD) 1920×1080
Moultrie Mobile Compatible: Yes
MSRP for the Moultrie Panoramic P-180i game camera is $299.99.
For more information about Moultrie or other PRADCO products, contact Glenn Walker at [email protected] or visit www.moultriefeeders.com.
About Moultrie
As the leaders in game management, Moultrie's dedication to producing reliable and easy to use products has kept Moultrie as the top-selling brand in trail cameras and game feeders, for the past 35 years. With an insight for innovation, a commitment to excellence and continuous improvement, Moultrie is driven to develop new and superior products, year after year.