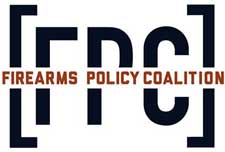 Sacramento, CA -(AmmoLand.com)- Governor Jerry Brown just gunned down the Constitution. He signed 6 of the Gunpocalypse bills that made their way to his desk yesterday.
While he did veto 4, he signed the worst of the worst, which you can see below.
I'll be honest with you… today sucks. And it is probably demoralizing.
The Members of the Legislature, who are probably sipping a Mai Tai on a beach right now on their taxpayer funded vacation, may think gun owners are done.
They think they have won.
That we have given up.
You know what, I know some have thought about it.
They've let me know that there is no point in fighting for Constitutional rights anymore. They let me know that they are going to take their ball and go home.
Here's a newsflash for everyone: WE WILL NOT GIVE UP FIGHTING. 
As long as their are good people willing to fight alongside of us.
And right now we need your help more than ever.
DON'T LOSE THE WAR
The bills Brown signed, which will become law on January 1, 2017, are:
SB 880 (Hall) and AB 1135 (Levine): Bans common and constitutionally protected firearms that have magazine locking devices.
SB 1235 (de Leon): Now competes with Gavin Newsom's Safety for All Act/Ammo Ban.
SB 1446 (Hancock): Confiscation of lawfully acquired, standard capacity ammunition feeding devices.
AB 1511 (Santiago): Bans the loaning of firearms.
AB 1695 (Bonta): Makes some non-violent misdemeanors punishable by prohibitions on owning firearms.
The bills Brown vetoed are: 
AB 1673 (Gipson): Redefines "firearms" to include items that are not firearms.
AB 1674 (Santiago): Bans buying more than one firearm within a 30-day period.
AB 2607 (Ting): Dramatically expands who can request a Gun Violence Restraining order.
SB 894 (Jackson): Re-victimizes victims by criminalizing the failure to report lost and stolen firearms.
DON'T ABANDON THE WAR AFTER ONE BATTLE IS LOST
Our backs are against the wall. They're trying to corner us.
That is exactly why we need your help RIGHT NOW!
Please support FPC today and ensure we can continue to fight for your rights.
For the next month your donation will be matched by a generous friend of FPC and you can win a Cobalt Kinetics BAMF Edge, which you won't be able to purchase in California starting next year. 
The elitist Democrats don't get to decide when the war is over. We do.
About Firearms Policy Coalition (FPC):
Firearms Policy Coalition is a grassroots 501(c)4 nonprofit public benefit organization. FPC's mission is to protect and defend the Constitution of the United States, especially the fundamental, individual Second Amendment right to keep and bear arms.
More information about FPC can be found at www.firearmspolicy.org.