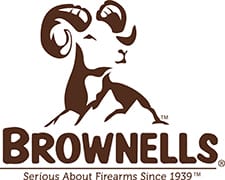 Grinnell, IA -(AmmoLand.com)- Brownells and Magpul teamed up over the Memorial Day Weekend to support wounded members of the U.S. Special Operations community by donating a portion of their proceeds to the non-profit organization Special Operations Wounded Warriors (SOWW).
As a result of their combined efforts, SOWW received a check for $55,321.98.
According to SOWW Vice President Joel Pellicci, the funds will be used assist more wounded special operators by increasing the number of outdoor events on their calendar. Additionally, SOWW will use the money to integrate more PTSD therapy sessions into their activities.
"Brownells has been an outstanding partner with our charity since our inception in 2012," said Pellicci. "In 2016, they've provided financial support in excess of $100,000 in the form of product donations, experiences for our special operators, and by aligning their outstanding brand with ours. Thanks to Brownells, and now Magpul, they have allowed us to provide even more dramatic, life-changing experiences for wounded special operations personnel. We are incredibly thankful for their support."

"SOWW represents the finest men and women our country has to offer," said Pete Brownell, CEO of Brownells. "Our nation's service members are always at the ready to stand and defend all of us in our times of need. It's our duty to be there for them in their times of need. I'm proud of the partnership with Magpul and I'm incredibly proud of SOWW and what they'll accomplish with these funds."
To learn more about SOWW and their vital mission to assist Purple Heart recipients of the U.S. Special Operations community, visit www.sowwcharity.org.
About SOWW:
SOWW (Special Operations Wounded Warriors), a 501(c)(3) Charity, was formed in August of 2012 for the distinct purpose of providing outdoor experiences to a select group of both active duty and veteran U.S. Military Special Operations Forces, that have received wounds in battle, and that have received our Country's prestigious Purple Heart Medal.
To donate or for more information, visit www.sowwcharity.org.
About Magpul:
Founded in 1999, Magpul was launched with the intent of developing innovative devices to aid in the manipulation of rifle magazines while reloading under stress. The company's name comes from this original product called the Magpul. Over the last decade Magpul has continued to grow and develop using much the same mission and process with a focus on innovation, creativity, and efficiency. Magpul is headquartered in Austin, Texas, and manufactures its products in Cheyenne, Wyomin
About Brownells:
Serious About Firearms Since 1939, Brownells is the world's leading source for gun parts and accessories, ammunition, gunsmithing tools and survival gear. With a large selection of both common and hard-to-find items, and an extensive collection of videos, articles, and gun schematics, Brownells is the expert for everything shooting-related. Committed to maintaining our great traditions, Brownells has more, does more and knows more – and guarantees it all, Forever. For more information or to place an order, call 800-741-0015 or visit Brownells.com.
Stay up-to-date with Brownells on YouTube, Facebook, Twitter and Instagram.