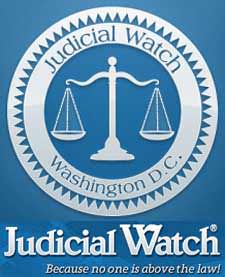 Washington, DC -(AmmoLand.com)- If you've been getting your information solely from Hillary Clinton and Attorney General Loretta Lynch you might have assumed that Hillary Clinton's email scandal is behind us.
Our briefs and the upcoming hearing show otherwise. We are pursuing her sworn  testimony to get to the heart of her incessant and flagrant mishandling of government documents.  As I wrote this week for Fox News:
It is no surprise that neither Hillary Clinton nor the Obama State Department agrees with our request to depose Mrs. Clinton concerning her exclusive use of her non-state.gov email account to house and send tens of thousands of official emails throughout her entire tenure as secretary of state.

What is notable is that the State Department finally admits that Clinton's practice of supposedly emailing other State officials using her non-state.gov account was not an "appropriate method of preserving federal records or making them available for searches under FOIA."

Second, it is both significant and disturbing that Hillary Clinton now asserts a private "claim of right" over her non-state.gov email account, including any of the 55,000 pages of federal records she returned to the State Department.  She further claims that these and other emails, including emails that may have contained classified information, have "never been the property of or in the possession or control of the State Department."

Also important is the difference between the State Department's and Mrs. Clinton's most fundamental claims as to why neither agency staff nor Mrs. Clinton should testify.

The State Department claims that no one at the agency really knew anything about Mrs. Clinton's non-state.gov email system, so there is nothing left to say.

Mrs. Clinton, on the other hand, claims that everyone at the agency knew all about her non-state.gov system, so, once again, there is nothing left to say.

Our lawsuit is forcing more government transparency.  Following a prior court order, the State Department asked the FBI for any Clinton emails it recovered.  This week the FBI wrote back that it would turn over the emails that Mrs. Clinton had either deleted or held back from the American people.
Slowly, but surely, the Clinton email cover up is unraveling.
About Judicial Watch:
Judicial Watch, Inc., a conservative, non-partisan educational foundation, promotes transparency, accountability and integrity in government, politics and the law. Through its educational endeavors, Judicial Watch advocates high standards of ethics and morality in our nation's public life and seeks to ensure that political and judicial officials do not abuse the powers entrusted to them by the American people. Judicial Watch fulfills its educational mission through litigation, investigations, and public outreach.
For more information, visit: www.JudicialWatch.org.