By Dean Weingarten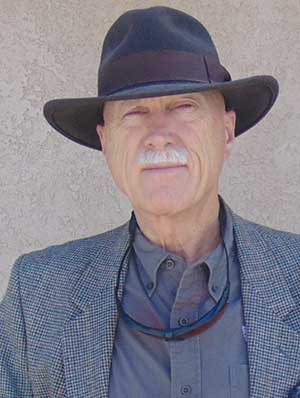 Arizona – -(Ammoland.com)-
There is considerable controversy and confusion about the firearms used in the Dallas sniper attack against police officers.  Early in the aftermath, numerous disarmist pundits proclaimed that it was an AR15 rifle, without any substantive verification of any kind.  One of them was the "gun guy" on the Huffington Post.  Another was Dallas Mayor (D) Mike Rawlings.  From newswest9.com:
Dallas Mayor Mike Rawlings says the suspect in the sniper slayings of five officers used an AR-15 rifle.

Rawlings said that's the type of weapon 25-year-old Micah Johnson used in the attack Thursday night in downtown Dallas. A similar assault weapon was used in the attacks at a nightclub in Orlando, Florida, that killed 49 people.
Early reports are often wrong.  It is common for politically motivated individuals to put out false reports in an attempt to hijack the narrative.
A couple of days later, many major news outlets were citing sources that the rifle used was an SKS. Some were from authoritative sources. From nytimes.com:
 "It's talking not only about how to kill but how to keep from being killed," said Clay Jenkins, Dallas County's chief executive and director of homeland security and emergency management, who said he had not read the original journal but had reviewed summaries of it. "It shows that he's well prepared."
(snip)
Mr. Jenkins said Mr. Johnson had used a semiautomatic SKS rifle and a high-capacity handgun. He drove his vehicle to the demonstration and parked it, Mr. Jenkins said, but was on foot at many points throughout the attack.
Another statement from Chief Executive Officer and Judge Clay Jenkins throws a bit more information into the mix. From sunny1015.com:
 Johnson had two weapons, both purchased legally — an SKS rifle and a handgun — and was prepared with many magazines for the rifle, the judge said.
This is the first mention of "many magazines" for the rifle.  I do not know how well educated Judge Jenkins is about firearms. There is the possibility that the rifle is one of the SKS types that was converted to use detachable magazines.  It is possible that he is referring to stripper clips as magazines. It is possible that he has bad information about the type of rifle used.
A photo has started circulating on the Internet of a Saiga rifle in 5.45X39 using AK74 magazines.  It might be the rifle used, but it is too early to tell.  The provenance of the photo is unknown. The context of the photo seems plausible, but the rifle is very clean considering the C4 used while the sniper was supposedly holding the rifle.
We have three rifles put forward as the one used by the Dallas sniper.
1.  AR15 – seems to be based completely on ignorance and a political agenda.
2.  SKS – based on numerous unnamed police sources and at least one named source, Judge Clay Jenkins.
3. Saiga with AK74 magazines – based on a photo of unknown provenance and an anonymous source.
Eventually we will find out, and likely have photographs as well.  We will also find out what handgun was carried and if it was used.
©2016 by Dean Weingarten: Permission to share is granted when this notice is included.
About Dean Weingarten;
Dean Weingarten has been a peace officer, a military officer, was on the University of Wisconsin Pistol Team for four years, and was first certified to teach firearms safety in 1973. He taught the Arizona concealed carry course for fifteen years until the goal of constitutional carry was attained. He has degrees in meteorology and mining engineering, and recently retired from the Department of Defense after a 30 year career in Army Research, Development, Testing, and Evaluation.