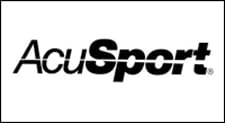 Marietta, GA -(AmmoLand.com)- Financing Your Way is happy to announce its partnership with AcuSport Corporation, recognized nationwide as one of the leading distributors of outdoor and shooting sports products.
Focused exclusively on serving independent firearms retailers, AcuSport is committed to helping retailers grow their business through a broad array of shooting sports products and its CustomerLink suite of services and solutions.
Through this partnership, Financing Your Way has become AcuSport's preferred consumer financial service provider for its independent retailers. Both AcuSport and Financing Your Way are equally committed to the success of each retailer's financing program.
"It's an unbelievable partnership and we are very excited," said Brad Parker, managing partner, Financing Your Way. "Financing Your Way aims to find proper lenders across the country, so firearm retailers can offer their customers the best financing options. Through financing, retailers can expect to see increased sales, increased average ticket size, a newfound competitive edge, and an empowered staff."
Since partnering, retailers are already seeing notable success with financing. As a result, Financing Your Way has launched another lender with a 2% merchant rate.
About Financing Your Way:
Financing Your Way takes the headache out of building your business's financing program. Through established partnerships with financial lenders across the country, we are able to pair your business with the right lenders.
We have over 50 years' experience in the retail market place and use all of the financial products we offer. By testing the products in our retail locations, we are able to confidently stand behind our promise to bring you the best financing solutions to meet the needs of your business.
Currently, we offer single and multiple lender platforms, as well as customizable in-store financing options. In addition to matching you with the right lenders, our goal is to help you maximize your financing program's potential through personalized training and access to effective marketing tools.
For more information about Financing Your Way visit: FinancingYourWay.com. You can also follow Financing Your Way on Facebook and LinkedIn.
For more information about AcuSport visit: AcuSport.com.
About AcuSport Corporation:
Based in Bellefontaine, Ohio, AcuSport Corporation is a nationwide distributor of shooting sports products and business solutions solely for the independent firearms retailer. Regional sales offices in Ohio, Pennsylvania, Georgia, Minnesota, Texas, Montana and California provide superior customer service to firearms businesses nationwide.
To learn more about AcuSport Corporation, visit http://www.AcuSport.com.