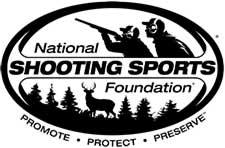 NEWTOWN, Conn – -(Ammoland.com)-  With gun control advocates in Congress continuing to beat the drum on restricting Americans' Second Amendment rights, it's important to remember the facts are on our side.
As National Shooting Sports Foundation's new infographic shows, violent crime continues its downward trend, even as the firearms market has seen more and more growth over the past two decades. Fortunately we also see the number of firearm accidents dropping year after year.
One thing is clear: punishing the law-abiding firearms owners in the U.S. and the federally regulated firearms and ammunition industry for the criminal acts of terrorists and madmen cannot be justified by data. These pictures are worth a 1,000 words. Read more.
About NSSF  The National Shooting Sports Foundation is the trade association for the firearms industry. Its mission is to promote, protect and preserve hunting and the shooting sports. Formed in 1961, NSSF has a membership of more than 6,000 manufacturers, distributors, firearms retailers, shooting ranges, sportsmen's organizations and publishers. For more information, log on to www.nssf.org.