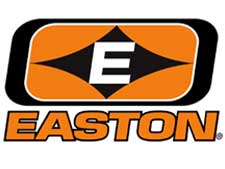 Metropolis, Illinois June 2016—In an unprecedented move, the multi-time World Champion, Jesse Broadwater, was successfully able to tune two types of Easton arrows and then used this edge to his advantage to best the rest of the entire field.
Typically, tournament shooters stay with one type of arrow in a single tournament, simply because varying from one shaft model to another will vastly change the point-of-impact. However, Broadwater's setup included both Easton's ultra-micro diameter A/C ProTour arrows and the large-diameter Carbon Fatboy series shafts.
Using creative tuning and a little luck, he was able to achieve the same horizontal point of impact with both arrows. Then, Jesse picked the best arrow based on each individual target's unique situation—utilizing the tiny X10 ProTour when the 12 point scoring ring was crowded with other arrows to avoid glancing off target—or, choosing the Fatboy when the 12-spot was open to take advantage of its larger line-cutting ability. Broadwater matched the all-time day-one record and cruised to victory after an impressive showing on day two of competition.
For more information on how you can compete in ASA national 3D events, visit asaarchery.com
For more information on the X10 ProTour, Fatboy, or the complete line of Easton Target arrows and accessories, visit eastonarchery.com