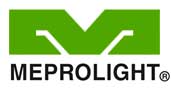 Farmingdale, NY -(AmmoLand.com)- The Meprolight R4E Optimized Duty Sight is now available at www.themakogroup.com/r4e.
The ultra-bright tritium-powered sight is designed to assist with target acquisition capabilities by helping shooters get on target, faster and more accurately.
The R4E was uniquely designed in close collaboration with two U.S. Army Special Operations veterans who saw the need for a specialized sight to increase target acquisition time— a necessity in defensive shooting situations. The Optimized Duty Sight features five key elements for sight alignment. The rear sight features two horizontal lines and one vertical line, which line up with the vertical line and tritium dot on the front sight. The additional lines of the ODS design create a reticle effect and cause the eye to naturally focus on the front sight, which is critical in defensive shooting situations. The design leads the eye to focus faster by tapping into your intuition.
The R4E is available for all Glock pistols including a model for suppressed Glocks. Coming in October, there will be model-specific versions for the Sig P226/320, H&K VP9, including suppressed and for the venerable 1911.
To learn more about the Meprolight R4E, watch the video below from The Mako Group! In the video, you'll learn about the unique design and get to see the sights in action.
Link to Video:
About The Mako Group:
The Mako Group is the exclusive U.S. distributor of the finest tactical equipment and weapon accessories that have been proven in combat. Designed for law enforcement agencies and militaries worldwide, Meprolight night sights and optics, FAB Defense weapon and personal defense accessories, Front Line Holsters and RTS Target Systems, are available at firearm retailers everywhere. Connect with The Mako Group on Facebook, Twitter and Instagram to stay up-to-date on the latest news and products.
For more information visit www.themakogroup.com.