All New Episode Airs This Saturday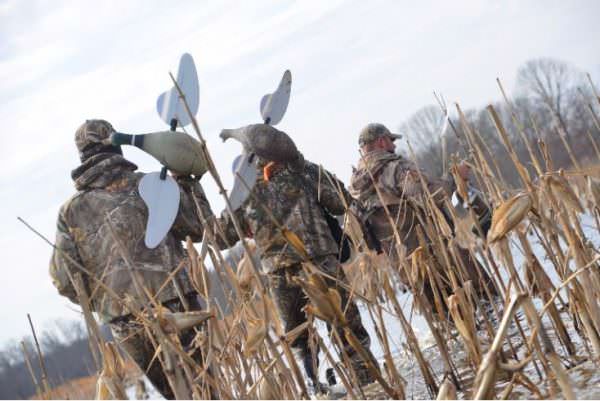 Monroe, LA -(AmmoLand.com)- Mike Morgan returns to hunt Mallard Estates and is joined by professional shooting team members from the Yackley 5.
While shooting shotguns is a daily occurrence, this will be Becky and the boys' first duck hunt. With anticipation soaring they head out to the field to break the ice on some Tennessee waterfowl hunting. Also on the hunt is the always entertaining Mike Plein from Toxic Calls.
New episodes premiere Saturdays at 3:30 pm ET on The Sportsman Channel (DISH 395, DIRECTV 605) in the U.S. and Mondays at 1:30 PM ET on Wild TV in Canada.
Preview: https://www.youtube.com/watch?v=6NvpFxluYss
Broadcast Schedule for MOJO TV on the Sportsman Channel:
Thursday – 4:00 AM EST | 3:00 AM CST
Friday – 8:00 AM EST | 7:00 AM CST
Saturday – 3:30 PM EST | 2:30 PM CST
Media: For information contact Mike Morgan, Head of Media at [email protected].
About MOJO Outdoors:
MOJO has long been recognized as the World Leader in Motion Decoys and progressed as the leader in All Decoys. Today, MOJO is a company unsurpassed in bringing a wide variety of innovative outdoor products to the market that revolutionizes the outdoor experience.
See more at http://www.mojooutdoors.com.