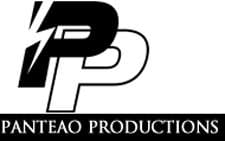 Columbia, SC -(AmmoLand.com)- Panteao Productions is happy to announce an addition to the Panteao instructor lineup.
Panteao will be introducing new videos with instructor Robert Keller starting with "Make Ready with Robert Keller: Proven Methods of the Carbine".
Robert has spent more than 19 years with the United States Army in the Special Operations community. Robert has conducted combat operations in numerous theatres of operation, including Iraq, Afghanistan, and other undisclosed countries. Starting his career with the Army Rangers and later joining the Special Forces, Robert is currently serving in a SMU where he has been for the last 10 years. Robert is also the Founder and CEO of Gamut Resolutions LLC where he is quickly becoming highly sought after for law enforcement training, corporate outings, and civilian classes where he specializes in Carbine and Pistol courses.
"It's great to be adding Robert to our cadre of instructors. He bases his training on his experiences in combat and not on unproven theory, something that is becoming more and more prevalent in the training community," said Fernando Coelho, President of Panteao Production.
The first title from Robert is currently in pre-production and is scheduled to be filmed in September. For more info on Robert and his company Gamut Resolutions, you can visit his website at: http://gamutresolutions.com/.
You can find his page on the Panteao website here: http://panteao.com/instructors/robert-keller.
About Panteao Productions:
Panteao is based out of Columbia, SC and produces the Make Ready firearms training video series, documentaries, industrials, and the Make Ready to Survive training series.
For more information about Panteao, visit http://panteao.com/about-us.