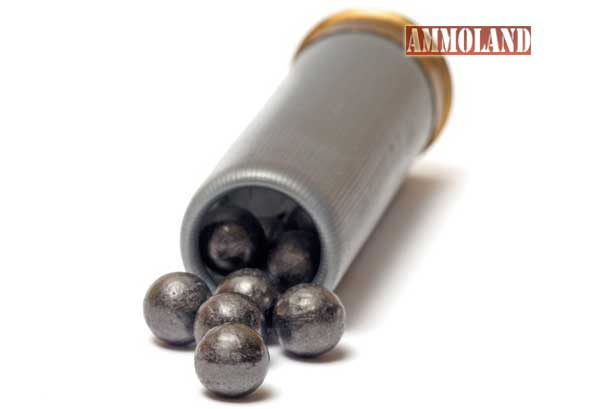 London, UK -(AmmoLand.com)- It can be difficult to keep up with politics at the moment.
Last week we were discussing a 9 week Conservative leadership campaign which subsequently ended in a matter of hours. Theresa May, the new Prime Minister, may not have faced the Conservative Party members but she did confirm her support for country sports and the countryside in MPs' hustings.
Whilst it may not be the most important political story of the moment there has also been a significant development in the protracted considerations of the Lead Ammunition Group (LAG) set up by Defra in 2010. As those who have been following closely will know the LAG process has been mind-numbingly slow and increasingly controversial. So controversial in fact that half of the group resigned, unable to work with Chairman, John Swift, before LAG finally submitted its final report to Defra last year.
Those resignations included that of our then Executive Chairman Barney White-Spunner who said at the time that he left because of "abuses of process and evidence that render the group's work so flawed it can never reach any scientific conclusions."
I am glad to report that Barney's position has been entirely vindicated by the previous Secretary of State for Environment, Liz Truss, who has this week responded to LAG Chairman John Swift's report. In her letter the Secretary of State rejects any further restrictions on the use of lead ammunition, let alone the total ban that John Swift proposed in his report.
The letter confirms that the Food Standards Agency will not be changing its advice on the consumption of game shot with lead ammunition and notes that "the report does not provide evidence of causation linking possible impacts of lead ammunition with sizes of bird populations."
In relation to both human health and wildlife the Secretary of State is clear: "the report did not show that the impacts of lead ammunition were significant enough to justify changing current policy; we therefore do not accept your recommendation to ban the use of lead ammunition."
There is one further important point for those who have endured this debate over the last 6 years. The letter confirms absolutely that the LAG process is at an end.
Liz Truss does raise concerns that there may not be complete compliance with current regulations prohibiting the use of lead ammunition for shooting wildfowl or over wetlands, depending on the country in which you are shooting. We endorse her message that those restrictions must be adhered to, and we will continue to work for 100% compliance with our colleagues in other shooting organisations.
The RSPB and Wildfowl and Wetlands Trust, amongst others, have campaigned long and hard for a ban on lead ammunition and this long and painful process could have ended in an entirely different manner had it not been for the determination of the Alliance. We were very clear from the start of this process that any further restriction on the use of lead ammunition could only be justified on the basis of real, relevant scientific evidence, and the painstaking work of successive Alliance representatives on LAG revealed that such evidence just does not exist. Politics is about Prime Ministers and Brexit, but it is also about the more mundane issues that affect our everyday lives.
On this matter, at least, I am certain that politics has delivered the right result.
Tim Bonner
Chief Executive
Follow on Twitter @CA_TimB
About Countryside Alliance:
The Countryside Alliance is known for its work on wildlife and management, but its agenda is far broader than that incorporating food & farming, local businesses and services and the injustices of poor mobile phone signal and broadband in the countryside. We are anything but a single issue organisation and represent the interests of country people from all backgrounds and geographical locations. With around 100,000 members the Countryside Alliance promotes and protects rural life at Parliament, in the media and on the ground. Our vision is a future for the countryside which both preserves its traditional values and promotes a thriving rural community and economy; a countryside sustainably managed and sustainably enjoyed; a countryside where rural communities have equal access to the facilities and services enjoyed in urban communities; a countryside where people can pursue their businesses, activities and lives in a society that appreciates and understands their way of life.
Join the voice of rural Britain today at www.Countryside-Alliance.org.