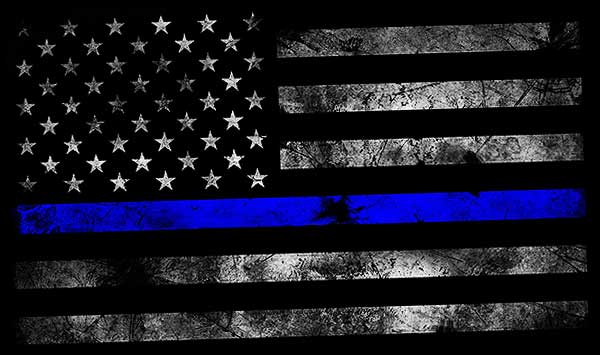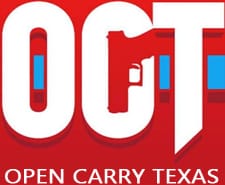 Temple, TX -(AmmoLand.com)- In light of the abhorrent tragedy that occurred in Dallas last week, we would like to address the current push to change or abolish our right to keep and bear arms.
It goes without saying that our condolences are with the families and victims. Since Texas became an independent nation in 1836, the right to bear long arms has been a lawful act. This is nothing new and has nothing to do with the recently passed handgun open carry law. To suggest that open carry had any role in the shooting, the response, or the aftermath is unsupported by the facts and is both wrong and deplorable.
The fact is that there is ample evidence on social media that law enforcement was not confused during the shooting about who was a good guy and who was a bad guy with a gun. Video evidence is clear that officers felt quite at ease during the incident in the presence of open carriers. Once an individual was identified, he promptly turned himself in to assure the public that he wasn't a threat. We applaud his actions, but condemn Dallas PD for continuing to hold his lawfully possessed firearm even after clearing him.
In light of this incident, Open Carry Texas (OCT) has several suggestions for both law enforcement and open carriers should a similar, highly unlikely event ever occur again.
We applaud law enforcement for the professional and competent manner in which they quickly identified the source of the mayhem and their bravery in confronting it. We reject the notion, as posited in the media by the Chief and Mayor, that officers aren't intelligent enough to tell the difference between a "good guy and a bad guy." What is the difference between law enforcement treating the public this way and the public asking how they are supposed to tell the difference between a "good cop and a bad cop." Both are offensive to hear, but both are equally accurate. It's a simple concept to tell the difference: the good guys are shooting in the same direction as law enforcement (or not at all) and the bad guys are shooting at them. The good guy responds to police orders. The bad guy does not. Over the past three years, OCT has had numerous encounters with law enforcement around the state, from big cities to small rural towns. These officers have demonstrated time and time again the ability to tell the difference. If Soldiers in combat can do it successfully, we have full faith and confidence that law enforcement officers can as well.
Even suggesting that open carry played a factor, this is attributed to how some in law enforcement view a law abiding citizenry. All too often, we are viewed as a threat or the enemy. There is a perception that only law enforcement should be allowed to carry a weapon in public. This creates animosity and distrust between the law enforcement and gun rights communities. This must change. Law enforcement departments must experience a paradigm shift in their mentality and accept gun owners as an ally, not an adversary. Throughout history, there are stories of law abiding citizens helping law enforcement suppress a threats and having their back. We call on law enforcement to return to this model. There is not an infinite number of police in this country and working with the citizenry instead of against them only results in safer communities. They must stop viewing law abiding citizens with a firearm as suspects.
We applaud Mark Hughes for immediately making himself available to law enforcement as soon as he found out he was considered a suspect. While he disagree with his decision to voluntarily surrender his firearm and DPD keeping his firearm, we praise his good judgment in defusing what could have been a deadly situation. We would like to offer a few suggestions for open carriers in these instances.
First, if carrying a handgun, keep it in a holster and keep your hands off of it unless needed. If you are carrying a long arm, rifle or shotgun, carry it in a non-threatening manner. We suggest carrying it on a single point sling to the side or on your back. This more easily puts people nearby at greater ease.
Second, if you find yourself in the vicinity of an active shooter and your life is not in danger, do not get involved, if possible. Obviously, society is filled with veterans and others whose personal values and honor require that they run towards gun shots instead of against them, but make sure you understand the risks in doing so and are cognizant of those around you. Coordinate with law enforcement if at all possible and obey orders from law enforcement officers.
Third, if your life is in immediate danger, defense yourself with judicious marksmanship. The risk at that point of being shot by law enforcement is no different than the risk of being shot by an active shooter. Once the threat is neutralized, immediately go back to a non-threatening posture by either holstering your weapon if you have a handgun or placing it on your back if you have a rifle. If/when law enforcement arrives, it is a good idea to work with them as they survey the area to ascertain what happened and who is at fault. However, it is important to realize that if you are taken into custody as a potential suspect, it may be a good idea to stop talking and contact your attorney. We encourage our members and all gun owners to obtain gun owner legal protection – like SelfDefenseFund.com or Firearm Legal Protection – so they are protected under such circumstances.
OCT is an organization dedicated to the safe and legal carry of firearms in the State of Texas in accordance with the United States and Texas Constitution and applicable laws.
About Open Carry Texas:
Our purpose is to 1) educate all Texans about their right to carry in a safe Page | 2 manner; 2) to condition Texans to feel safe around law-abiding citizens that choose to carry them; 3) encourage our elected officials to pass constitutional carry legislation for all firearms; and (4) foster a cooperative relationship with local law enforcement in the furtherance of these goals with an eye towards preventing negative encounters.
For more information, contact CJ Grisham at [email protected] 254-383-8238.