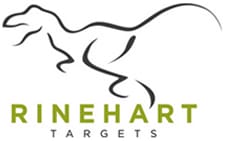 Janesville, WI -(AmmoLand.com)- The Highly Regarded Bass & Bucks Archery Club Will Host The R100 On July 23rd and 24th.
After more than a month off, the Rinehart R100 is once again at full draw, this time in Wabash, Indiana. Bass & Bucks will be hosting the shoot at their first-rate outdoor archery range.
As August approaches, the Rinehart R100 season is entering its final stretch. Be sure to register today for the shoot nearest you before it's too late. Remaining events include stops in Indiana, Wisconsin, Colorado, Iowa, Minnesota and Michigan. Visit www.r100.org for more information.
Archers of all levels and ages can experience the best and most unique 3D targets in the world within a fun and exciting setting at the Rinehart R100. Pre-registration for the Wabash, Indiana event is available through Wednesday, July 20th at 8:00pm EST with Bass & Bucks archery club. You may also register in person on the Saturday or Sunday of the event.
For more information and registration details visit: https://www.r100.org/.
About the Rinehart R100:
Since 2003 the Rinehart R100 has been providing archery lovers with an event designed for participants of all levels and ages. The event is focused on family fun and introducing new shooters to the great sport of archery. The combination of fantastic venues and an opportunity to spend a day finding the ten ring of "The Best Archery Targets in the World" makes this event a must for all outdoor enthusiasts, young and old.
For more information, visit: www.r100.org.