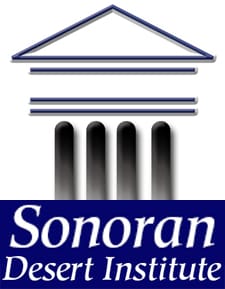 Scottsdale, AZ -(AmmoLand.com)- Sonoran Desert Institute (SDI), an industry leader in providing accredited and accelerated on-line learning, is pleased to announce a partnership with Gun Digest that is designed to create employment opportunities for SDI students even prior to graduation.
SDI is now working closely with the editorial staff of Gun Digest to publish students' work and to help build industry-wide name recognition for the students and their expertise.
"Gun Digest is one of the world's leading authority on guns and firearms, including gun values, gun prices, gun collecting and reloading, so it's a real pleasure to work with their editorial staff to publish the work of SDI students online," says Zeke Stout, SDI Department Chair of the SDI School of Firearms Technology. "A degree in firearms technology is just the first step. Our partnership with Gun Digest, as well as other businesses within the firearms industry, help us to provide our students with real career opportunities after graduation."
Gun Digest is a longtime firearms-industry leader that has a publishing history that reaches back into the golden age of World War II, with its inaugural 1944 first edition of the Gun Digest annual book. Gun Digest the Magazine, which is published bi-weekly, offers shooting enthusiasts the best and most current gun news, and firearms for sale. Plus, it features great articles from the best gun writers in the country. Plus, GunDigest.com features articles from book and magazine authors, as well as Gun Digest editors, and video reviews of guns and new accessories for shooting.
Sonoran Desert Institute is an accredited online school providing undergraduate degree and certificate programs in firearms technology. Sonoran Desert Institute offers a 60 semester-credit Associate of Science degree in Firearms Technology program and it is one of the most complete firearms educational programs of its kind. The program prepares students for personal development and/or employment in the custom gun trade, from entry-level employees to small business owners. Students learn about custom firearms, stocks, rifles, handguns, shotguns, metal refinishing, ballistics, metal work and engraving, and business principles necessary to become a gunsmith. For students looking to hone their gunsmithing skills, learn the techniques needed to operate a gunsmithing business, gain a valuable credential or expand their hobby into a career, SDI also offers a 32 semester-credit Advanced Gunsmithing Certificate.
Sonoran Desert Institute offers high quality, rigorous educational programs with the convenience and flexibility of distance delivery. The school has been an innovator since its inception and is accredited by the Distance Education Accrediting Commission (DEAC). SDI educational programs are designed predominantly for adult learners, based on principles and practices of active self-learning.
"Certain SDI programs are also approved for use of the G.I. Bill (R) and other VA benefits, Federal Student Aid (FSA), and Active Duty Military Tuition Assistance, all based on eligibility."
To learn more about on the highly acclaimed online learning programs at Sonoran Desert Institute, visit www.SDI.edu or call 800.336.8939.
About Sonoran Desert Institute (SDI):
Located in Scottsdale, Ariz., Sonoran Desert Institute is an accredited online school providing undergraduate degree and certificate programs in firearms technology. SDI is dedicated to offering affordable, premium, distance-delivered career education that provides a labor market advantage to its graduates.
For more information on Sonoran Desert Institute, call 800.336.8939 or visit www.SDI.edu.