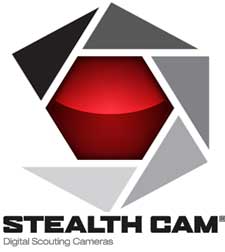 Grand Prairie, TX -(AmmoLand.com)- Stealth Cam, a company PROVEN through continued innovation and production of quality game cameras and accessories, is excited to announce week 5 of their ULTIMATE ARCHERY SWEEPSTAKES.
Week 5 drawing starts July 20th, with the winner announced on July 26th. This prize package includes one of Stealth Cam's new PX36NG, 8MP No Glo cameras. The new PX series is 20% smaller than previous P series, and features 25% brighter nighttime illumination capabilities.
With one of easiest set ups featured on a game camera, the pre-programmed settings and rotary dial make the PX36NG a breeze to operate. This is the first time Stealth Cam has added a No Glo invisible LED camera to their price conscious PX series, and is sure not to disappoint. Featuring sub one second trigger speed and up to 12 months battery life, this camera will never miss a beat.
Also featured during week 5 is HHA's Optimizer Ultra DS-5519. HHA is highly regarded as the best single pin sights on the market, and voted Bowhunting World's Reader's Choice Award winner for best moveable sight for 10 years running.
Last but not least – Week 5 also features a three pack of Flying Arrow Archery's Toxic Broadheads. Featuring reduced wing drag (RWD) to eliminate planing, and massive wound channels created by what surgeons describe as radical core decompression (RCD), the Toxic broadhead delivers a devastating blow with supreme down range accuracy.
To enter – follow the link: (http://woobox.com/cyomrw) on Facebook and register weekly for a chance to win. Be sure to "LIKE" partner pages and stay up to date with all the latest and greatest news, updates, and FREE GIVEAWAYS!
Drawings will be held weekly and the winners announced on Stealth Cam's Facebook page.
Upcoming weekly prizes and value indicated below:
Week 5: Stealth Cam PX36NG, HHA Optimizer Ultra, 3 Pack of Flying Arrow Archery Toxic Broadheads – ($700)
Week 6: Stealth Cam ZX24, AiriA Cooler, and AiriA Rambler 6 PK – ($725)
Week 7: Stealth Cam G42NG, Redneck Bale Blind, and Crispi Valdrez GTX boots – ($1090)
Week 8: Stealth Cam G34, Redneck Ghillie Blind, Mossy Oak Gift Card ($1270)
Week 9: Stealth Cam G45NG and Vortex Razor HD Binoculars ($1400)
Grand Prize: Stealth Cam Wireless GXW, Cyclops 50'' LED bar, Walkers Razor XV, and Western Rivers Stalker 360 ($1,560)
About Stealth Cam, LLC:
Founded in 2000, Stealth Cam, LLC offers a variety of digital scouting/surveillance and specialty cameras, along with a variety of accessories to enhance output of these products. For more information, contact: Stealth Cam, LLC, 3385 Roy Orr Blvd. Grand Prairie, TX 75050, Phone: 877-269-8490, www.gsmoutdoors.com/stealth-cam/ or email [email protected].  Stealth Cam is a division of GSM Outdoors.
Learn more about their brands at www.gsmoutdoors.com.